Shimla Kullu Manali tour guide from Kolkata | Best travel plan
We two couples visited Shimla Manali for our honeymoon. It's the most beautiful and best tourist destination in India. So a holiday in Shimla is our first choice. We took the Kalka mail from Howrah in April. If you want to save money no need to book any tour package; just follow my guide.
It's an 11 days Shimla Kullu Manali tour plan from Kolkata, and it's two days, two-night journey by train. When we reach Kalka, it's 4 am, and the Shivalik express toy train is waiting for us.
Table of Contents
Go with Pandal of Durga Puja in Kolkata
Trip itinerary for Shimla Kullu Manali
Day – 1 and Day -2: Train journey Howrah–9 no platform at 7:40 pm, and train journey continued the 2nd day.
Day – 3: Arrive at Kalka at 4:30 am and go to Simla by toy train at 5:00 am, arrive at Simla at 10:00 am & check in to the hotel, and rest. Enjoy in the mall, Kali Mandir, State Museum, buy cookies and drink in evening 3:30 pm–also book a small car for next day local side seen and booking for Manali.
Day – 4: Local side saw at Simla- Chadwick Falls, Jakhoo Temple, Sankat Mochan, Tara Devi, Fagu, Kufri, Zoo.
Day – 5: Check out Simla at 6 am and go for Manali -distance-260km. Check-in in Manali at night, including Manikaran (It's on the way) and Sundar Nagar lake. Our hotel is near Club House and in front of the Beas river. Note – Best Bengali food available in Gumpha hotel.
Day – 6: Local side seen at 7 am – Hidimba Devi temple, Jagatsukh, Kothi, Manu temple, Mountaineering Institute, Nehru Kund, Basistha muni ashram Rahala waterfalls, Naggar fort, Kulu temple, village side temple, and Beas river by footsteps.
Day – 7: Morning at 5 am Rohtang pass, adventurer game at Solang valley and return to Manali market.
Day – 8: The next day, we eat a lot of local food, hire a small car for Kulu, and book a Volvo bus for Chandigarh at night.
Day – 9: Visit Chandigarh from Manali. One night travel.
Day – 10: All-day activity in Chandigarh by Chandigarh tourism government bus. Visit the rose garden, rock garden, Sukna Lake, museum, etc. Therefore, we took the train from Chandigarh.
Day 11 and 12: Full day train and return at Howrah at 11:30 am -29 April.
Shimla Kullu Manali tour plan from Kolkata
Kolkata to Simla distance is 1834 km by train, and Simla to Manali distance is 248 km by car. The average temperature is 12 degrees in April. In return, we are not back again in Kalka via Simla (In the same way), so we have added Chandigarh to our plan.
18 April–KALKA MAIL–time–7:40 pm–a departure from Howrah. 20th April toy train Shivalik express (5:00 am) is a departure from Kalka station (toy trains start earlier, please check in IRCTC). Toy train tickets also can buy earlier from the Indian railway.
The last day we spent in Chandigarh. Because returning via Simla and Kalka is just a time-killing matter for me, I choose to move to a new destination instead of returning to Simla and Kalka. We stay in Simla for two days, Manali for four days, and Chandigarh for two days.
Read Digha Tour Plan from Kolkata
Trip to Shimla Kullu Manali – Tour cost from Kolkata
| | |
| --- | --- |
| Tour budget four-person | Indian Rupees |
| train fair | 5440 |
| toy train fair | 1120 |
| hotel | 12600 |
| Food for 11 days | 12000 |
| Cab cost Simla to Manali | 14500 |
| Bus fare for Chandigarh | 2600 |
| Amusement cost | 5000 |
| Extra | 3000 |
| shopping | 20000 |
|  For 4 person |  76260 |
| For 1 person | 19065 rupees |
Shimla Kullu Manali tour cost from Kolkata
Kolkata to Shimla travel – Our Holiday Story
If you think about travelling to India, spending holidays in Shimla comes to mind first. It was a dream mountain destination and a two-day, 2-night, incredible journey. Shimla Manali's best time to visit is in April month of our choice. But you can visit anytime throughout the year.
We reach Kalka at 4 am and want to take the Sibalik express toy train for Simla. While we entered the Kalka station, we saw many people boarding the same toy train as a local train.
Also, we don't have a reserved ticket for the same because IRCTC does not confirm that.
At that time, the TTE r gave us an idea; we bought a general ticket for rupees 20 and converted it into a reserved ticket which was charged around 350 rupees.
Shivalik Express is an excellent toy train, and I have to say the journey was speechless. At the station "Barog" they provide breakfast included with the ticket. It's one of the best luxury tours by train.
From Kalka to Simla, it was a 4 hours journey. After reaching Simla, we took a cab (100 rupees and a 5 minutes journey) to the lift station, and from there, we went up to Shimla mall road by lift. It's less time to reach mall road and is cost-effective.
Read also Best Rajgir tourism Guide plan | Nalanda Pavapuri temple tour
Hotels near me
Reached Shimla from Kalka
We reached our hotel, rested, and finished lunch at the hotel. In the evening we went to the mall called the ridge Shimla and bought some socks, a shawl etc.
We also booked a car for the next day's local sightseeing and bought food for dinner. In Shima restaurant, Gupta hotel is very cheap and good, but they serve only veg food.
The next day, We went to Green Valley, Jahku temple, Fagu, Kufri, Zoo, Chinese park, 'Sankat Mochan' temple, and returned to the hotel. Kufri was very bright, and the sky colour was deep blue. 110 ft Hanuman Ji is the unique attraction in Jakhu temple, which is viewable anywhere in Simla.
Read about Bankura Bishnupur Mukutmanipur Tour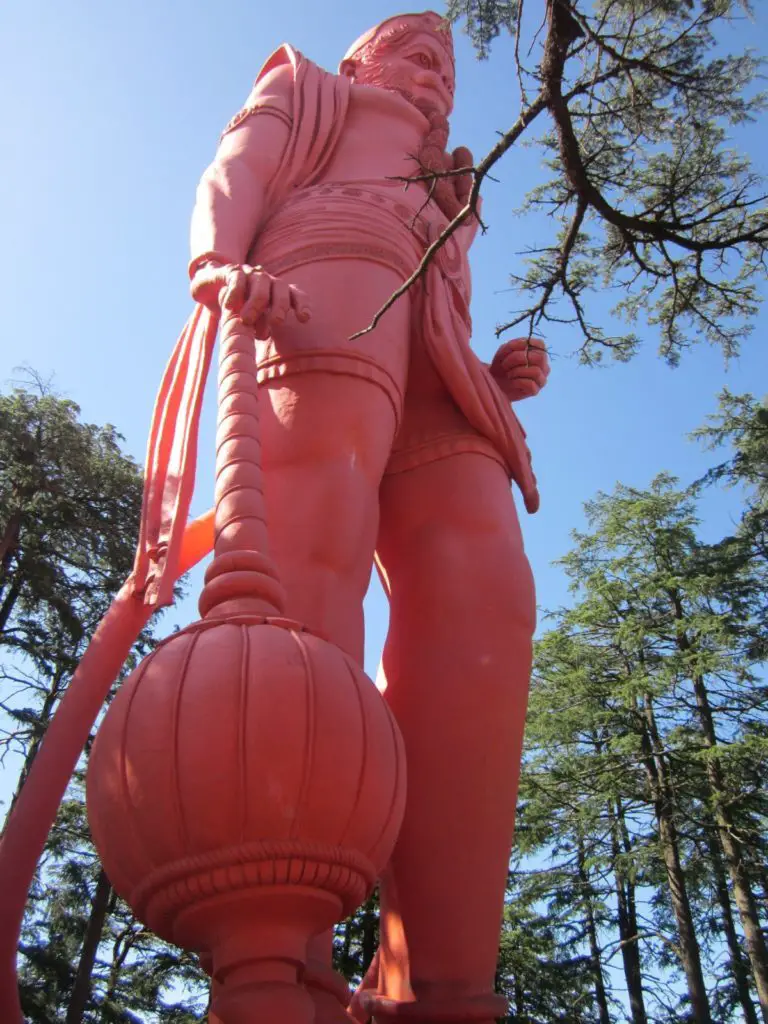 Simla to Manali
After a good sleep, we wake up in the morning we are immediately out to Manali. Shimla to Kullu-Manali is one of India's most famous road trip routes. We finished our breakfast at a Dhaba and started our journey.
The ups and down of the hill area can feel by anybody. We finished our lunch at a roadside hotel and bought juice from the government juice centre. It's a 250 KM journey by car.
In the same way, we went for Manikaran (the hot bath is available here ). We reached Manali at 10 pm and checked in to our hotel, beside the Beas river, and we saw an excellent water flooding view from our window.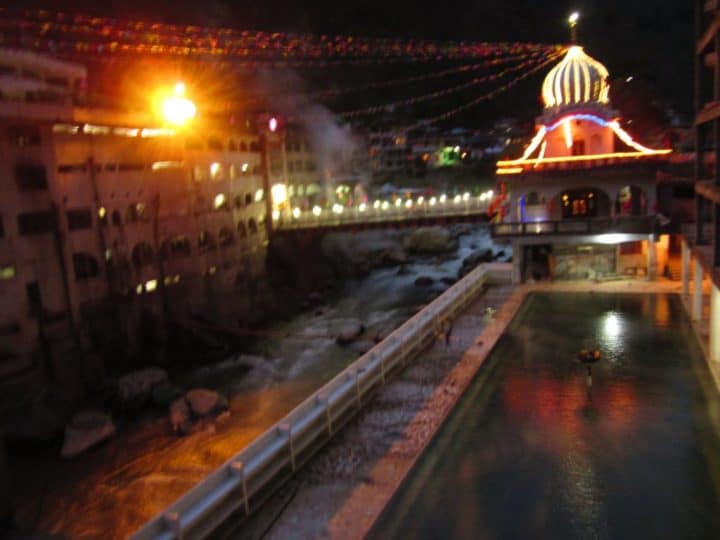 You can visit Simla Manali throughout the year, but June (worm whether) to February (snowfall) is the best time to visit.
Read more 20 reasons why you visit and love India travel
Manali visiting places
The next day we first visit Hirimba Mata temple, Basista Muni ashram (the hot bath is available), Nehru Kund, Manu temple and return to Manali mall road. Gumpha monastery was there.
Bengali hotel most of the hotel staff are Bengali. We finished our dinner with Bengali food and returned to our hotel. The next day, we went for what we had been waiting for: Rohtang pass and Sangla valley. For tourist information, visit here.
Rohtang pass trip
We did an all-day activity on the ice here and spent the whole morning there. Many adventure rides like paragliding in Rohtang pass and skiing at Rohtang pass and Solang valley are exciting. Anyone can directly come from Shimla to Rohtang pass is 300 km.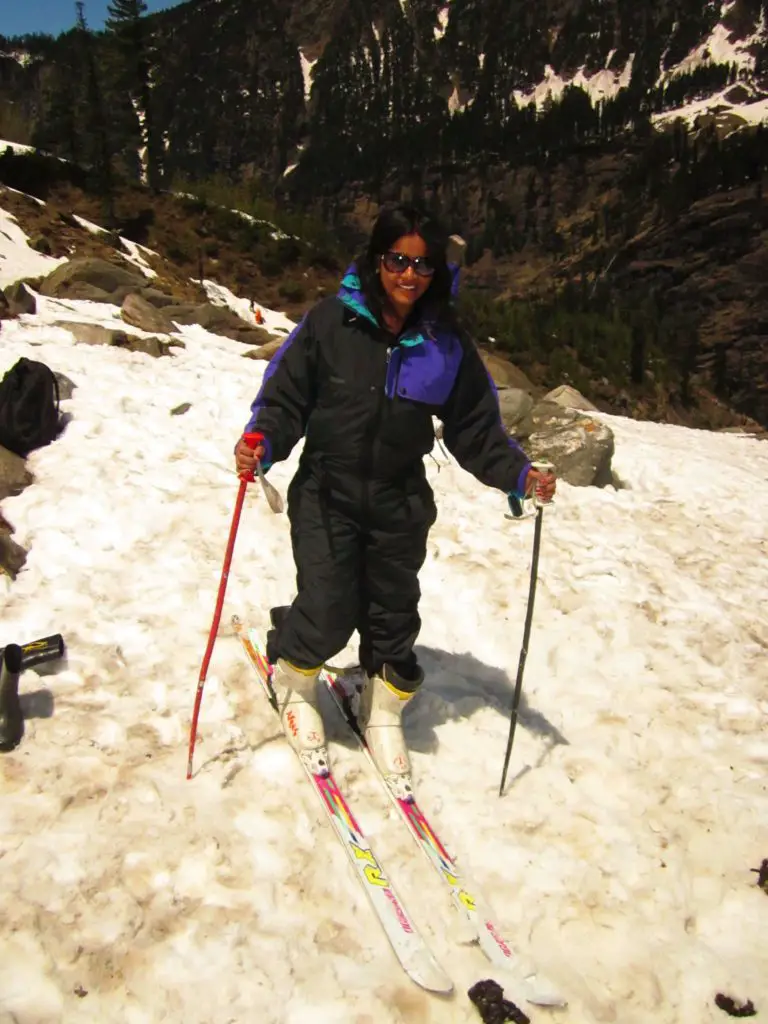 We got up early and went for the Rohtang pass. As it's a single and narrow road, you should hurry for the Car parking. Also, there are lots of locals ready to rent on the spot.
We again went to the mall to buy saffron Kaju from a reputed shop and finished dinner at Ghumpha hotel in the evening.
On the last day in Manali, we go to Nagar fort, Tibetian monastery, Buddhist monastery, Gayatri Mandir, swale factory, Mata Vaishno Devi temple at Kullu etc., and buy some good quality woollen garments from Kullu.
We completed all the Simla and Manali tours this day. Therefore, that day night, we went to Chandigarh by a Volvo bus.
Recommended Hotels
Chandigarh tour and sightseeing
In the early morning, we reach Chandigarh, and we book a hotel instantly there. We are moving to the city the whole day and buying T-shirts at sector 22. I found Good quality everyday use garment products here.
The temperature is very different from Manali; it's almost 35-degree in Chandigarh. We drink lots of juice/shake there.
Go with Puri Tourism Guide
Chandigarh tour by bus
The next day we visited the Chandigarh tourism development corporation office and booked our last tour with the Chandigarh tour bus, 55 rupees per head. 
We saw the museum, Rose garden, Santi Kung, rock garden, Sukna lake etc. Moreover, the main attraction is the rock garden and Sukna lake(boating is available) in Chandigarh. At night we took the train from Chandigarh and returned to Howrah.
Pinjore garden in Chandigarh
While coming from Simla and reaching Chandigarh, you can visit Pinjore garden or Yadavindra garden. After many years of Mughals king of Patiala, Maharaj Amar Singh reopened the garden. Mughal architecture is fantastic.
It's under Panchkula Zilla in Haryana State, and this Mughal garden is approx 22 km away from Chandigarh. You can see a small zoo, a park and a playing area for kids. Add this place to your Shimla Kullu Manali tour plan.
How to go to Simla Kullu Manali from Kolkata by train
Please note that no direct train is available for Simla Kullu Manali. Kalka mail from Howrah reach Kalka. Afterwards, take the toy train or share a car/ bus to reach Simla.
Shimla Kullu Manali tour plan tips
We Booked a car for the entire tour from Simla, which is cast 11000 for three days. We bear the one-night stay cost for the driver, which is included with the car package. But in Manali, there are lots of cars available.
When we came from Simla to Manali, we went to Manikaran on the same journey; we reached too late at the hotel, around 11 pm.
Buy saffron only from reputed shops. Try to find this shop in the mall market.
In Rohtang pass, many locals are ready to rent the dress on the spot.
Simla Zoo is a time taken place.
Kalka to Simla, we convert local tickets to reserve tickets by helping from the ticket checker. That will allow us to get the Shivalik express toy train.
We added an extra trip to Chandigarh from Manali.
Shima Kulu Manali Shopping Guide
In Simla, we buy a few good shocks, blankets etc. There is a market around the mall. We brought a few fruit juice from the Himachal Govt juice centre on the journey from Simla to Manali. In Kullu, we buy sweaters and shawls from the shawl factory.
In Manali, we brought some saffron, dry apricot, and apple pickle from a reputed shop in Manali mall market, and in Chandigarh sector 22, we bought a t-shirt (big size & good quality).
Food
In all the locations, "Paratha" is common. Various types of "Parathas are available". In Chandigarh, juice/shake lassies are available on every corner with a big-sized glass/mug.
At the top of the Rohtang pass, we eat hot Maggi. All over Simla and Manali, this kind of food is available.
Packing list
Excluding all the dresses, we carry gloves, socks, caps, a knife, a small amount of rope, moisturizer cream, a multipurpose plug, a small torch etc.
Note
In addition, please get in touch with the hotel two days before the journey date & always carry an identity card.
Find Save money while travelling | How to travel cheap in India
How can I plan a trip to Shimla Kullu Manali? 
Plan which month you want to go to 2. Make your budget 3. Arrange 11 days for this vacation if you are planning from Kolkata.
Which month is best for Shimla and Manali?
You can avoid the winter between November and January (snowfall time). Other months are perfect for visiting Shimla and Manali.
Where we can find snow in Manali? 
You can play with snow in Rohtang pass and Solang valley.
Can I spot booking a hotel in Manali in the season of April?
Yes, you can do that. The average room rent is around 1000 to 1500 rupees (for pre-booking). March to May is the high season in Manali.