West Bengal Tourist Places
Discover all West Bengal (পশ্চিমবঙ্গ রাজ্য) in India tour guide and plan with TheHolidayStory. Famous unique travel places like Odisha, Jharkhand, Kolkata tourist places, and Forest and Wildlife in India with food and shopping market, you must visit in.
বাংলার মাটি, বাংলার জল, বাংলার বায়ু, বাংলার ফল
পুণ্য হউক, পুণ্য হউক, পুণ্য হউক হে ভগবান ॥
West Bengal is one of India's most culturally, nationally, and religiously diverse states. And Bengalis are fond of travelling. A stunning statistic says in every ten other Indian tourists, there are 6 Bengalis.
But, unfortunately, most of the Bengalis travel more into other states than travelling in Bengal. They think Bengal is not a complete tourist destination, but this is far from reality. West Bengal is marked for its unique and diverse tourism resources. It's a state of India situated in the eastern part of the country.
The Northside of the West Bengal, Sikkim, and Bhutan is located, and on the east part of West Bengal, Bangladesh is situated. In the south part of the state, the Bay of Bengal is occupied. And the west part of the state Jharkhand and Bihar located.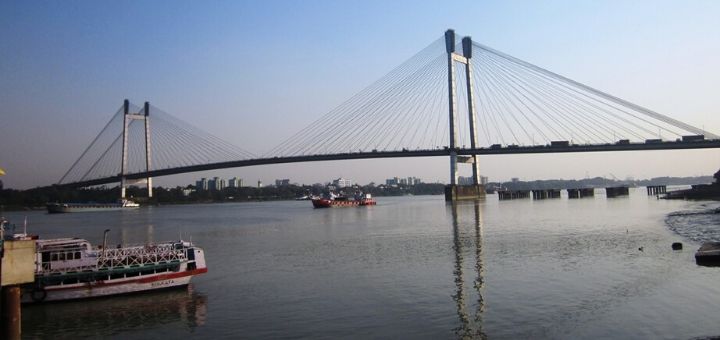 Why you visit West Bengal??
It is possible to find a suitable answer to this question only after spending some time in this beautiful state. Residents of the states are involved in history and heritage. It embraced some cultural values ​​that have helped them become better people and the best labour force in India.
At the same time, trips to West Bengal, whether a tourist or an investor, West Bengal is truly a safe and secure place for him. So come on, see for yourself, and continue to surprise.
West Bengal has various tourist attractions. Such as captivating mountain ranges in Darjeeling Mirik etc. Virgin forests in North Bengal. Wildlife in Sundarban National Park, Jaldapara National Park, Buxa Tiger Reserve, and Gorumara National Park. Granular tea gardens in Darjeeling, Kurseong Makaibari Tea Estate.
Waterlogged rivers, sandy beaches, and the world's largest mangrove forest in Sunderbans welcome you. In addition, West Bengal also has a rich tradition of art, craft, cultural and culinary traditions. All these things together make West Bengal a must-visitable tourist destination.
To know the history of Bengal, First, you have to visit West Bengal in the time of Durga Puja. It is the largest religious festival in Bengal. Durga Puja is celebrated throughout the week. The festival is so important, and everyone is so obsessed with it.
But in addition to Durga Puja, many other festivals like Pausha Mela, Eid, Dola Yatra, etc., are celebrated here, like Nabanna Utsav, Buddha Purnima, and Bengali New Year Paisha Baishakh. So, plan for 2 to 3 days to explore these tourist places in West Bengal.
The main cities of West Bengal are:
Kolkata – The centre of Bengali culture in Kolkata city. It is the capital and the largest city of West Bengal. Till 1911 Kolkata was the capital of British India. Kolkata is also known as the "City of Joy".
Bahrampur – This City is the archaeological sites of Dutch, French, Mughal and Portuguese architecture. Once it was a British cantonment.
Bardhaman – It is a major agro-based city in West Bengal.
Chandanagar – Former French Colony. The city is famous for Jagadhatri puja.
Darjeeling – A charming hill station and one of the main tea production centres in India.
Durgapur – This metropolis in the main centre of Industries.
Howrah – Howrah is a similar city to Kolkata. Howrah is the second-largest city in the state. Howrah railway station's area is India's largest railway area.
Murshidabad – The capital of Bengal during the Mughal rule.
Siliguri – One of the main business centres and shopping centres. The gateway to Sikkim travellers.
---