Kurseong to Darjeeling Travel Guide from Kolkata
If you want to find the cheapest holiday destination in West Bengal, the first destination that comes to my mind is the Kurseong Darjeeling tour. I have saved money for three months from my earnings and spent that money on our next tour.
Also, suggest this to everyone who is trying to visit a different place systematically. It's helping me save money for my trip, and I hope that this is also helping everyone.
Kurseong to Darjeeling Travel Guide from Kolkata
About Kurseong
The king of Sikkim accepted the subjugation of the British by giving them Kharsang as a gift in 1835. The Nepalese language is Kharsang; the meaning of this word is morning polar star then transformed into Kurseong in the British tongue.
According to another version, Kurseong means Karsan Rup or the place of white orchid. Kurseong is located 32 km prior to Darjeeling on the Siliguri- Darjeeling route at the height of 1458 m (4860 ft), shaded with pine, far, and birch trees. The distance from Siliguri is 48 km. Via Pankhabari Rd, the distance from Mirik is 46 & via Ghoom, its 76 km.
Read full story about  Bankura Bishnupur Mukutmanipur Tour
There is a junction in Kurseong, where the Darjeeling Himalayan Railway toy train and other vehicles are halted. Away from the crowd and bustle of the town, this place is a calm and pleasant health resort tourist spot, associated with the memories of Sister Nivedita, Rabindranath Tagore, Abanindranath Tagore, and Netaji Subhas Chandra Bose & Atulprasad Sen. Due to its position & tranquil climatic condition; the city is now expanding.
Many best schools in India have also located in Kurseong also Kurseong hotels are well-decorated. Most of the tea estates galore are on slopes on all sides, and there are also a wide variety of beautiful & gorgeous colourful flowers in almost every house. Kurseong is also renowned as the city of orchids.
Read  Ambika Kalna [Sabuj deep] 108 Siva temple tourism guide
Kurseong sightseeing
The third highest peak in the world, the Kanchenjunga, has been seen from the Kurseong. If one can climb up 1 km from the railway station, the Eagle's Crag, can be seen beside the Kanchenjunga; the snow-clad peaks of other mountains are also clearly visible. The pleasant scenario of sunset in Eagle's Crag is mesmerizing us. The Shahid Smarak is also excellent. The water reservoir is here.
Tourist also has a look at the Constantia and the Castleton Tea Estate in this area. If you climb the mountains and go 12 km to the N-East, from Downhill, then you can truly explore the beauty of nature. There is not only a Forest museum (except Sat and Sun 10-30 to 17-00) but also a Forest School in Downhill.
Kurseong tourism guide
After progressing about 4 km along the path, on the slopes of Downhill, there is a Deer Park ( Except Thur 8-00 to 16-00) and Mini Amusement Park. From here, 2 km away from the city on Hill Cart Rd, Netaji Bhawan and Museum, laced with Netaji'simprisonment in 1936 on  Gidda mountain.
There is also a Shiva temple, which is 4 km away from the famous Makaibari Tea Estate. Except for Monday, one can see the tea processing and packaging procedure and also buy tea from that place.
There are also churches, temples, and mosques in Kurseong. The latest attraction of Kurseong is Rohin Tourist Complex. After crossing the Gayabari Station, there is the beautiful Paglajhora Waterfall on the way to Darjeeling. This tourist spot is one of the best tourist spots in India and an interesting place for travelling.
Read Most Beautiful Woman in Kolkata – Ruma Dey Baidya
Our Kurseong Tour
Darjeeling is called the Switzerland of West Bengal. It's the most famous honeymoon destination for Bengali travellers. One can also book a tour from the Kanchenjunga tourism official website for a visit and explore the beauty of Darjeeling.
After becoming a mother, this is my first travel destination. I was stuck at home for a long time, so I eagerly waited to come out and explore something that is my passion, and at that time, my baby was only 11 months old. I am very happy, and after one and a half years, this tour is very refreshing for me.
When I listen to the train's whistle at Sealdah station, the bird is ready to flee. It's three days 4-night journey for the Kurseong Darjeeling tour. Please note whenever you purchase a ticket from IRCTC, please fill up the nomination form and the rail insurance properly; it will help in case of emergency. Nowadays, the trip insurance cost is nil.
The trip is also memorable for my baby, who was also enjoying the tour very much. We boarded from Sealdah and reached New Jalpaiguri by Darjeeling mail. From there, we hired a car and reached Cochrane palace hotel at Kurseong.
The airport near Darjeeling is Bagdogra Airport. Many online flight booking sides are available where one can buy cheap flight tickets to travel to Bagdogra. It's one of the best places to travel and explore the exquisite beauty of the mountains.
You May like Nabadwip Dham [Mayapur] Krishnanagar
We reached Mohini Road; along with this road, the scenery is beautiful. Wherever we look, we found hills near us also we saw an army camp. After reaching the hotel, we got fresh and finished our lunch. On the hotel rooftop, the scenic beauty was not forgettable, and they have some toys and a small playground for kids also—the hotel was 15 to 20 minutes walking distance from the Kurseong railway station. So the area has less crowded, and the hotel surrounding view is very nice. After all, one can find that kind of environment to feel relaxed.
Go with New Digha tourist spots travel
Kurseong tour guide 
First, we went to the Makaibari tea estate near the hotel by car. Best quality Darjeeling tea can find here. Anybody can see the processing of tea and also buy some tea. In the evening, we came back to the hotel and enjoyed the sunset with a cup of tea.
After 1st day staying at a hotel, we woke up at 6:30 am, packed our breakfast, and went to Kurseong station. Our Toy train timing was 7 am, and then our journey started towards Darjeeling. The Darjeeling toy train is famous all over the world. One can Book Toy train ticket earlier from IRCTC.
The Darjeeling toy train schedules are available on that website. The toy train from Kurseong to Darjeeling was exciting for us, and that journey invited the entire travel lover back to their favourite hill station. It is a fascinating place to visit, and this place is not demanding a high budget, especially for those who live in West Bengal. The Darjeeling Toy train trip is very classic and memorable for me.
At the Ghum station, the toy train stopped for a few minutes. This Ghum is one of the famous Darjeeling railway stations. We drink some tea and breakfast over there and again started our Toy train journey.
The taste of Darjeeling tea is so nice. The station Batasia loop is very pleasing, and it is the viewpoint of Darjeeling. The Kanchanjangha has properly seen from that place through binoculars. After reaching Darjeeling, we hire a car for a side seen.
Read Digha Tour Plan from Kolkata
Visit Darjeeling India, the queen of hills
Darjeeling seems to be the queen of the hills, for her beauty, among India's hill stations like Shimla Manali, Mussoorie, Shillong, etc. It is famous for Darjeeling orange and Darjeeling tea. The distance between Kolkata and Darjeeling is 633 km, and from Siliguri, the distance is 80 km. Darjeeling is situated at the height of 2185 m or 7100 ft, as the crowning glory of West Bengal is like the Kohinoor diamond.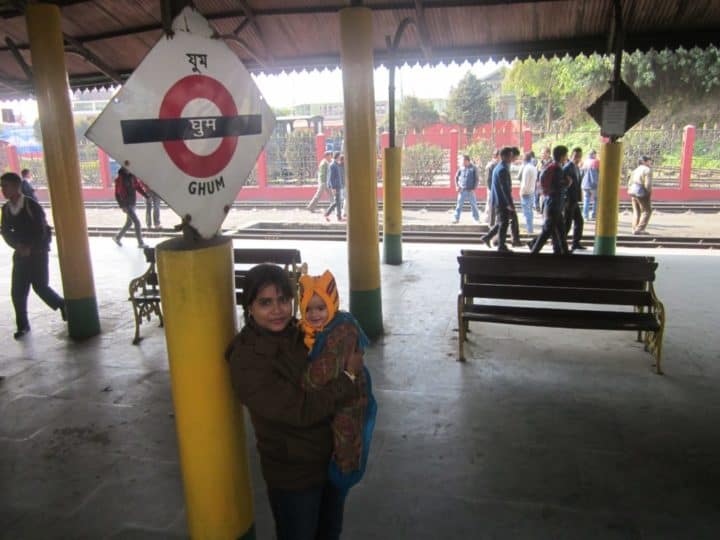 Holidays to Darjeeling India
After visiting the most famous places in Kolkata, this can be your second destination in West Bengal. It's a beautiful place, and you get a lot of tea variations like earl grey tee, Darjeeling tee, Rooibusch tee, tee Trinken, Schwarztee, finest Darjeeling tea, grüntee, Aromatisierter tee, Assam tee, etc.
What to see in Darjeeling India 
The natural scenery of Darjeeling is so nice. We visited the Himalayan mountaineering institute, Padmaja Naidu Himalayan zoological park, Tenzing Rock, the tea estate, and Darjeeling mall.
These are other tourist places which are equally famous. You have to divide your program into two ways. There are lots of tea shops in the mall at a reasonable price. Darjeeling Tea can also buy from the mall. The Darjeeling Zoo time is 8:30 am to 5 pm. We buy Darjeeling tea from there.
After we had reached the Darjeeling mall, the rain was happening in Darjeeling, but that was not heavy rain. It continued for about 2 hours. We took shelter in a tailor shop. So we dismissed the shopping plan. We needed to get back to Kurseong, but there was no toy train ticket at all.
So we decided to hire a car to back to Kurseong. Some dry pickles I bought on the way. On the way to return, a huge traffic jam occurred due to rain and landslide issues. At about 8 pm, we returned to our hotel. Take some dinner and then go to bed.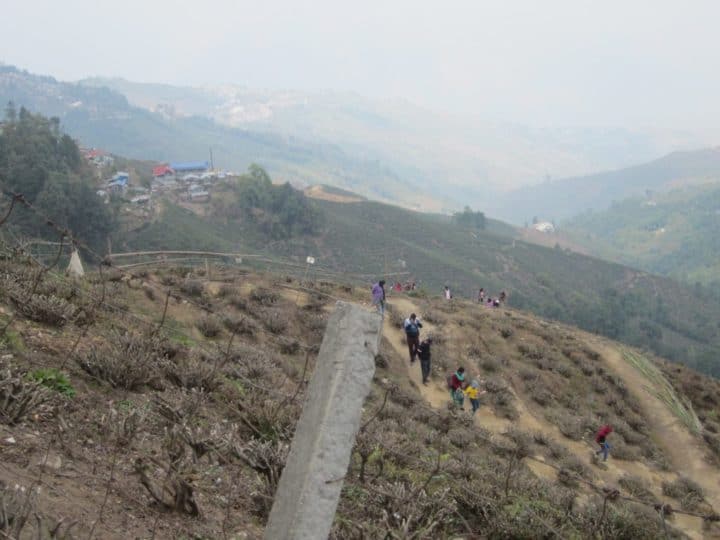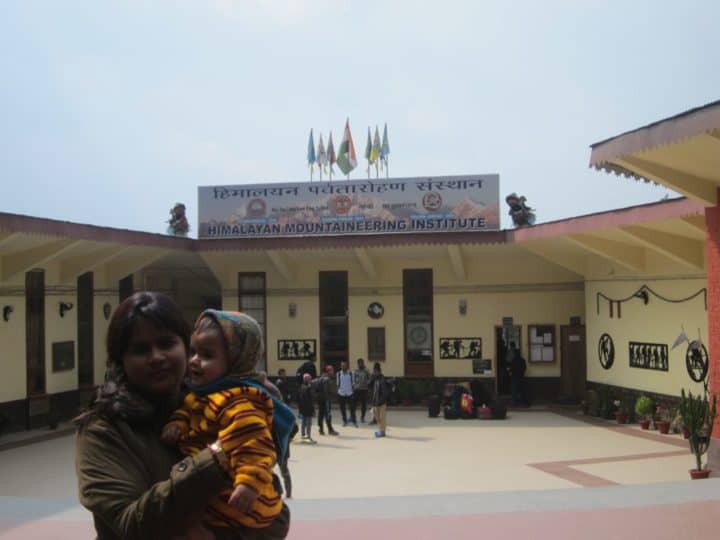 Sevoke coronation bridge 
The next day flowers were blooming, and it was a sunny day; it was our homecoming day and our train at 8:30 pm. I used a small camera which was a Canon, and that camera also fit in my pocket.
So we decided to roam more in the city. We had planned to go to Sevoke coronation bridge and Bengal safari park at Siliguri. While returning from Pankhabari Road, we enjoyed seeing the beautiful view of the tea gardens. After we had reached New Jalpaiguri, we hire another car for Sevoke. It is a good place for vacation.
Visit Digha Udaypur sea beach in West Bengal
The car charged 1500 Rs. It takes one and a half hours to visit the Sevoke Bridge. In the same way, we visited Bengal safari park. After reaching Sevoke, we visited the Sevoke Kali temple on the hilltop. Lots of monkeys can find on the coronation bridge. The bridge is on the Tista River and connects Dooars and New Jalpaiguri. There is a picnic spot beside the Tista River. This spot was mesmerizing us.
Bengal safari
After visiting the bridge, we came back and visited Bengal safari park. But when we reached the park, the car service was closed for the day. We walk for around 1 hr and return to the hong kong market at Siliguri. The time was going on, so we had a short period, and with that time, we completed our shopping and returned to New Jalpaiguri station to journey to Kolkata. Our Kurseong Darjeeling trip finished here.
Also, Read Bakkhali Tour Guide and travel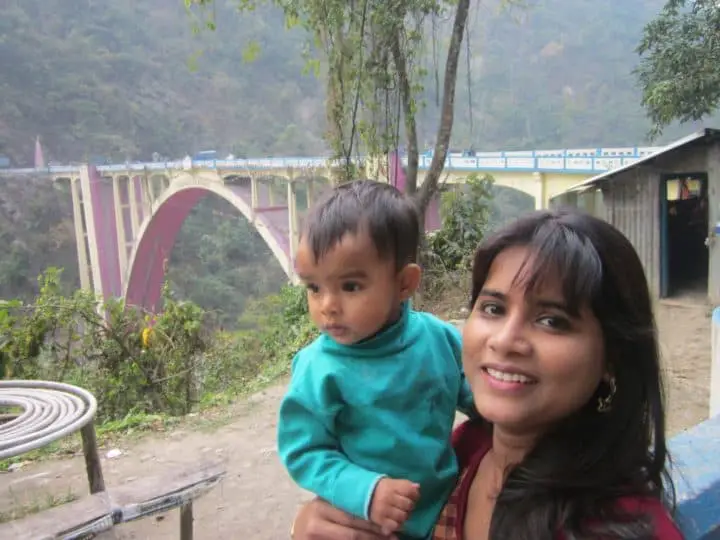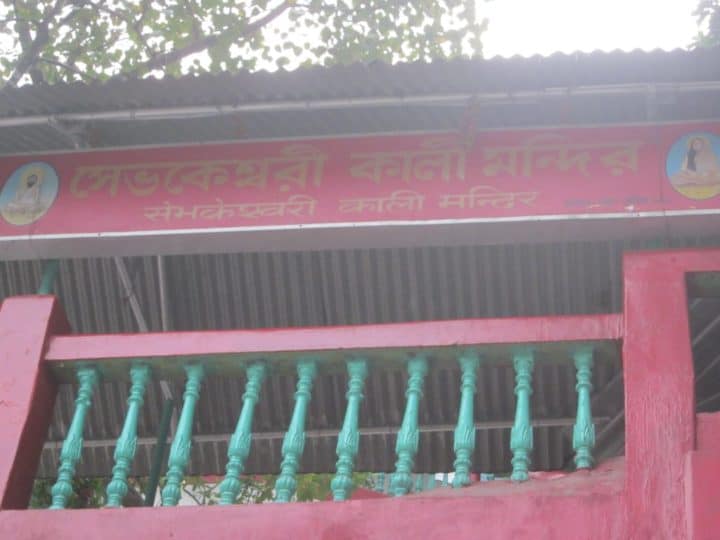 Darjeeling visiting season
The best season is April to the Middle of June and mid-September to November, but we went there in March. Darjeeling travel tips and Darjeeling tourist information are available on the internet, so this information is very much use full for those who plan to visit Darjeeling.
I want to reach Kurseong at 6.00 am from Siliguri is it possible through public transport or a private taxi?
Yes, it is possible. You can get buses from the "Tenzing Norgay" bus stand. Siliguri to Kurseong distance is 37 km.