Discover all India West Bengal Kolkata Tourist Places guide and plan with TheHolidayStory. Famous unique travel destination with food and shopping market, you must visit in Calcutta city.
Kolkata – The safest city in India
Kolkata is the capital of West Bengal. The capital city is also known as the "City of Joy." Kolkata is ranked first in the list of safest cities in India for females according to NCRB data.
Nobel laureate Dominic Lapierre write a novel on Kolkata named "City of Joy." In this novel, he portraits Kolkata's struggle against poverty and corruption. The novel was also filmed. And the name of the novel was gifted to Kolkata and a new name – 'The City of Joy' or 'Anandanagari'.
It is one of the major metro cities on the map of India. Kolkata, one of the largest cities in eastern India. It is also one of the largest metropolitan areas in India. On the east bank of the Hooghly River, Kolkata is situated.
After London, Kolkata was the British Empire's second city. Once, this city was the capital of British India. Before independence, Kolkata was the capital of India. And the Howrah Bridge was made by them.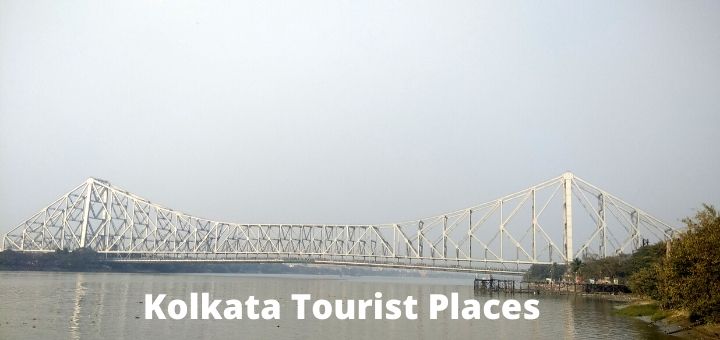 Today, Kolkata keeps the aura of the glorious past, the fascinating present, and integrating a mix-up of Indian and colonial heritages. Kolkata is a vibrant modern metropolis city. It is the gateway to the Eastern and Northeastern states of India, from Eastern and South-Eastern Asia.
The city is well connected with Air India and the country's domestic airlines. Apart from this, Kolkata is directly linked with International airlines from both the East and West. The city is connected with all parts of the country by major rail routes. The Kolkata port is one of the Major Ports of the country.
Many Indian poets, writers, dramatists, musicians, social reformers, academics, scientists, political figures, journalists, film directors, and Nobel laureates were born in this city or spent their lives here. Therefore, some think Kolkata is the most progressive, socially, culturally, and politically city of India.
Kolkata, besides being the hub-centre of West Bengal's rich culture, is the city of five Novel laureates Sir Ronald Ross, Rabindra Nath Tagore, Sir.C.V.Raman, Mother Teresa, and Amartya Sen.
Kolkata is very much passionate about every movement. Starting from the independence movement to religious festivals, soccer or cricket match, political activity, music, art, poetry, little magazine, theatre, cinema, eating, or Adda(Chat session). Whatever the reason behind
Kolkata's people are all together when it's needed. An inexperienced tourist would be shocked and fascinated by seeing Kolkata at first sight. As a result, it will not be easy for him to overlook this city.
Kolkata Travel Guide
Kolkata is exclusively renowned for her idealism, intellect, art, and culture, with numerous modern movements in literature, art, cinema, theatre, science, politics, and industry. The city is known as the cultural capital of India. Kolkata is appropriately regarded as the cultural capital of India for countless contributions in these fields.
If you plan to visit one of India's two largest cities, you can make a tour plan on Kolkata. Tourist places like victoria memorial, Nandan, Kalighat, Belur and Dakkhineswar, Marble palace, Pareshnath temple indeed amaze you.
89 Best places in Kolkata
Howrah Bridge
Indian Museum
Park Street
Science City Kolkata
Nicco Park
Belur Math
James Prinsep
Kalighat
Fort William, India
M.P. Birla Planetarium
St. Paul's Cathedral
Maidan
Eden Gardens
Aquatica
Birla Mandir
Rabindra Sarobar
Acharya Jagadish Chandra Bose Indian Botanic Garden
Birla Industrial & Technological Museum
Nakhoda Masjid
Shaheed Minar
Second Hooghly bridge
The Mother House Of The Missionaries Of Charity
Writers Building
Mother's Wax Museum
NewMarket Kolkata
St John's Church
The Asiatic society kolkata
Tipu Sultan Masjid Kolkata
Raj Bhavan
General Post Office (G.P.O.)
Calcutta High Court
Rabindra Sarovar Lake
Nandan
Nehru Children's Museum
Rabindra Sadan, Exide more
Elliot Park
Wet O Wild
Park Street Cemetery
Japanese Forest – EcoTourism Park.
Sovabazar Rajbari
Vivekananda Setu / Bally Bridge
Santragachi Jheel
Rabindra Setu
central park Kolkata
Kolkata Police Museum
Ramakrishna Mission Swami Vivekananda's Ancestral House and Cultural Centre
Armenian Church
Snow Park, Axis Mall, Kolkata
Rail Museum
Nalban Park
Patuli floating market
Nature Park
Swing Bridge
Gurusaday Museum
Gandhi Smarak Sangrahalaya (Gandhi Memorial Museum)
Experimenter
Calcutta Town Hall
BAPS Shree Swaminarayan Mandir
Kolkata Museum Of Modern Art
Botanical Garden
East Calcutta Wetlands
asutosh memorial hall
Currency Building – Ghare Baire
Shaheed Bhagat Singh Udayan
Gwalior Monument
Ahuja Museum For Arts
Thanthania Kalibari
Vidyasagar Smriti Mandir
Sabarna Sangrahashala
Church Of Christ The King
Adi Ganga
Raja Rammohun Roy Memorial Museum and Library
Kolkata Centre for Creativity
---