Irctc Sealdah executive lounge | My honest review | Indian railway
In India, few stations have an IRCTC executive lounge facility. Stations like Jaipur, Bhubaneswar, Mumbai, and New Delhi have this luxury. 
These lounges offer all the airport-like facilities for passenger comfort. It's my honest review of the expenses and facilities after a visit to the newly opened Kolkata Sealdah executive lounge.
Table of Contents
পড়ুন :- শিয়ালদহ এক্সিকিউটিভ লাউঞ্জ
IRCTC Sealdah executive lounge for passengers
You can rest here after a long train journey, freshen up, and have a nice meal after a hectic train trip. Or you can spend time if you have any scheduled train journey. This kind of railway lounges in India is much more prevalent in other cities' Indian Railways stations.
Sealdah lounge provides similar amenities to Indian airports. Comfort, luxury, and you ask for what you need. Maintained by IRCTC, this place is built for the long journey traveller comfort. They constructed the place just next to the main car parking lot and entry area of Sealdah station.
The Sealdah Railway Station
Sealdah is the busiest railway station in West Bengal. The station holds a significant role in intercity connectivity in Calcutta. However, Howrah station is the gateway to Kolkata, but Sealdah handles many daily train trips.
Sealdah station is divided into two sections, North and South. These platforms run many expresses and long journey night trains. So this kind of IRCTC lounge may gain massive popularity quickly. IRCTC luxury lounge for passengers always accommodates lots of comforts in the major stations in India like this.
Read Kolkata Howrah ferry service | Bagbazar ghat to Shibpur Boat ride
Sealdah lounge decor and ambience
Capsule lift gains entry on this place because it's on the second floor of Sealdah railway station. They covered one side with a beautifully designed glass wall with an overview of the platform. Stunning decoration, blazing lights, and a hospitable atmosphere will attract you once you step out of the elevator.
Like IRCTC Delhi executive lounge, the place is filled with luxuries like centralized AC, a Comfortable sofa for relaxation, and LED televisions for entertainment. Also, you can always use the rail-wire WIFI if needed. Soothing music will get into your ears all the time.
This place can accommodate 50 persons at once and is open 24*7. This IRCTC lounge provides varieties of different items on the menu. Let's know about the IRCTC executive lounge booking process.
Read Visit Regional Rail Museum Howrah timings | Eastern railway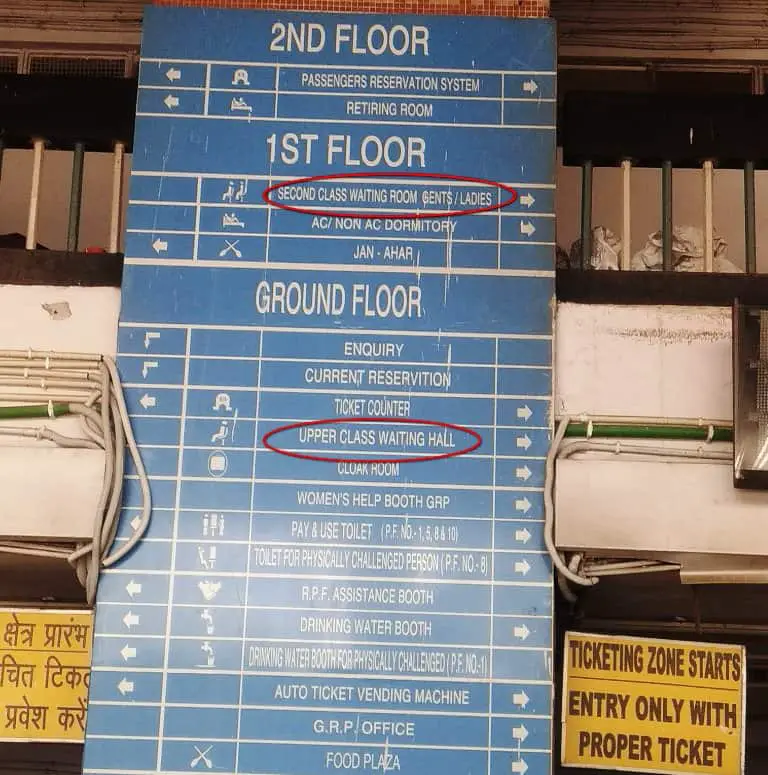 Sealdah executive lounge booking process and facilities
By entering the lounge, you must go through a short booking process by providing your Name and Phone Number. Afterwards, you will receive a cash receipt and a smart card for later use.
For the first two hours, it will cost you 100 rupees and then it will cost 50 rupees per hour. As soon as you've booked your spot, a courteous waitress will show your way to a lovely, cosy, comfortable sofa. They will provide you with a glass of regular water, and the waitress will ask for your choice on the option of complimentary tea or coffee.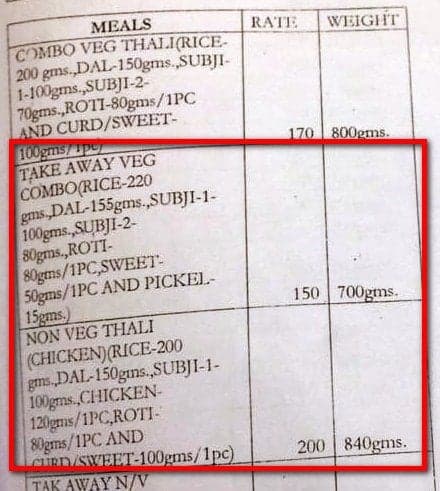 You can keep it in a specific luggage area without hassles if you have oversized luggage. Now you can enjoy the ambience or any show on the TV, close your eyes a bit, and enjoy the sweet sound of music around. The lounge area is large enough to accommodate a few families together. There is a separate dining area on the side for the diners.
There are lots of options on the food menu. From South Indian to continental, every famous cuisine is there on the menu and a few different choices of Non-Alcoholic drinks. 
I cannot say that the food is cheap but affordable regarding the booking cost. And if you spent over 500 rupees on food and drink, they include the booking amount. The food counter is handled by some professionals who are efficient at their respective work.
Non-veg Thali for 2 people = 600 rupees.

Buffet lunch per head 400/600 rupees.
Read More Most famous places in Kolkata
Sealdah executive lounge other paid charges
A few facilities are there with extra charges, like a shower. It will cost One hundred fifty rupees per person, and they will provide you with a few items like a towel, soap and shampoo. One can use the locker or cloakroom facility to safekeeping luggage; the cost is 50 rupees per hour.
The executive lounge lets their customer use a computer with internet for 50 rupees for 30 minutes and 70 rupees for an hour. You can easily print from there, costing you 10 rupees per page. This IRCTC lounge provides a massage chair for 150 rupees. Newspapers and magazines are also available at cost.
IRCTC Sealdah executive lounge Overview and Summary
It's a pleasant enough experience for commuters going on long trips. Still, the thing is that this facility is not suitable for the people who are low on cash and who frequently roam around and visits places by train to earn their living. 
By the standard IRCTC rates, this place costs too much in every department. Foods are not cheap enough for middle-class people. However, this place is excellent for older people or people with families, especially with children.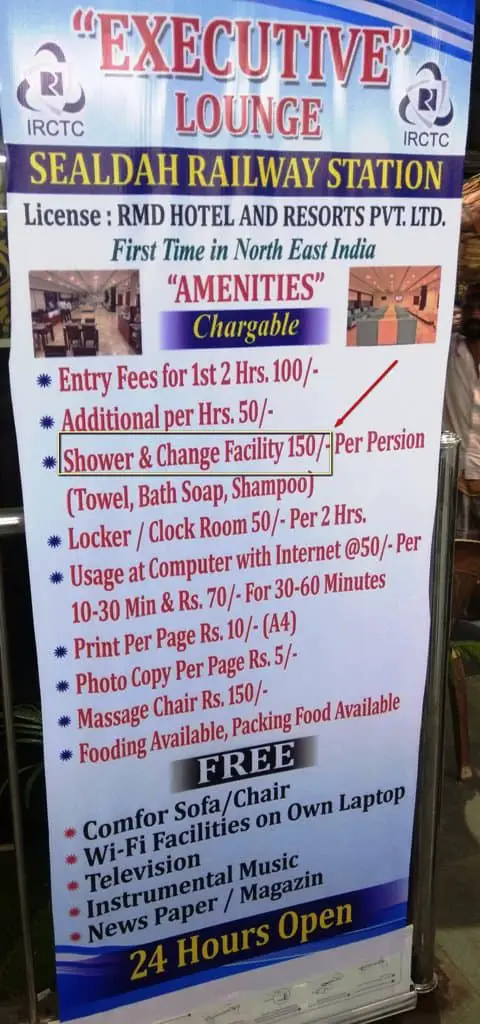 Like Delhi executive lounge, the Sealdah lounge is a pride of IRCTC and their contribution to Indian Railways. But being a private body of management, there are a few drawbacks to this IRCTC lounge. At Sealdah railway station, this place accommodates 50 people and has two separate washrooms for Men & Women.
Although the staffs are professional, the colossal menu and massive decor are always a plus point for any railway lounge. So it's a pleasant experience, and I recommend this place for you if you are going for a long trip or coming from a long journey, but always carry a fair amount of cash while you visit this IRCTC executive lounge. 
There are a few waiting rooms in Sealdah station to wait for your upcoming train trip, so this is more like a business model than a beneficial passenger program. The railway also takes the initiative to launch the IRCTC executive lounge in Howrah and Siliguri.
Read also Top 11 visiting places in Rajpur Sonarpur railway Station road Kolkata
Which visiting places are near to Sealdah executive lounge?
The nearest visiting places are from Sealdah executive lounge: 1. Jorasanko Thakur Bari 2. Coffee house 3. Ram mandir 4. Marble palace.
How to reach Sealdah executive lounge?
It is inside into Sealdah railway station north. You can reach here by bus/train/cab (Ola, Uber).