20 Reasons Why You Visit and Love India Travel
Hey!! Are you visiting India for the first time and want to know more? So this article is for you only. Nowadays the country has a bad impression about the safety of women, it's quite true, but my opinion is don't be scared about all those things. It can happen anywhere in the world. So here are the reasons why I love India travel, and what memory you bring back to your home.
20 Reasons Why You Visit and Love India Travel
You may like Pandal of Durga Puja in Kolkata
20 Reasons why I Love India travel
Here are the 20 reasons why I love India and I think you also agree with me.
1. The warmth of the Indian hospitality customs
"Atithi Devo Bhava" – This is a Sanskrit line. The Quote is very true, and it has spread throughout the nation. That is, the guest is our god. We not only learned but believe it.
In India, people from your contact may invite you to stay at their own house. Almost all across the county will welcome you first with water and sweets.
Note: – Remember when you Traveling to India, footwear and feet are treated like dirty matter. In most places, this is kept out of the main door and enters the house barefooted. Second, do not emulate someone or kiss on the cheek until it starts with another person.
India still is a conservative nation, and hugging and kissing is not a common practice, with a new familiar identity. A handshake will be the most appreciated, and you can start that.
Go with How to travel cheap in India
2. Experience people with different accents, religions and culture
What language did Indians speak the most
"Kos-kos par badlepaani, chaar kos par baani" – that means every few kilometres, the spoken accent is changing. Hindi is our national language. 41% of Indians speak 'Hindi' as their mother tongue.
India has 1600 plus languages. We have 18 other main languages like- Bengali 8.1%, Gujarati 4.5%, Oriya 3.2%, Tamil 5.9%, Panjabi 2.8% etc.
Indian religion
India has Hindu 79.4%, Muslim 14.5%, Christians 2.4%, Sikh 1.8%, and other and unspecified 2%. India is the second-largest Muslim population in the world.
Importance of Indian culture
Family values are highly respected throughout India and are the basis of daily life. Arranged marriage is a very common matter. 
3. Simple Indian clothes
Sari is the most traditional piece of clothing for women here. It comes in a variety of colours, designs, and fabrics so it can be wear on all occasions and at weddings.
Kurta-pajama or salwar-kameez is a traditional and simple two-piece tunic with pants worn by many Indian men and women.
Related  Shimla Kullu Manali tour guide from Kolkata
4. Study yoga in India for free
It is believed that around the 6th or 7th century BC, "yoga san" studying in India. A yoga class did not become popular in the West until the 1980s, after a boom in the yoga industry. It has inspired many people to travel to India and is practising where it all started.
There are numerous wonderful places to enjoy in India and enjoy the mystery behind meditation. Now some different yoga classes are also very popular worldwide and It's a trend now spiritual holidays in India are very popular.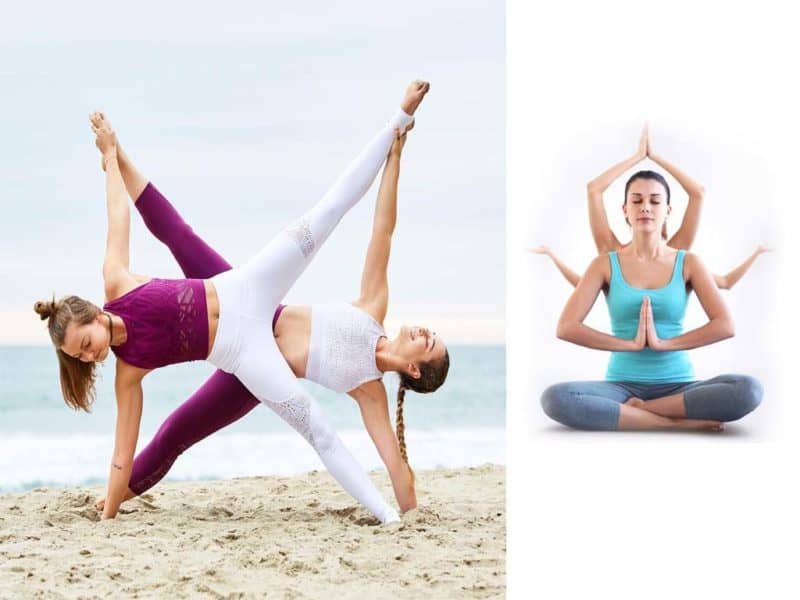 Yoga Training in India 
Mysore Krishnamachar Yoga Shala – Mysore, Karnataka

Osho, Pune – Maharashtra

Sivananda Yoga Ashram – Trivandrum, Kerala

Rishikesh Yog Kendra, Rishikesh – Uttarakhand

Tushita Meditation Centre, Dharamsala – Himachal Pradesh

Ananda in the Himalayas, Narendra Nagar – Uttarakhand

Isha Yoga Center – Coimbatore, Tamil Nadu.
5.  History and ancient buildings in India
Takshshila was the first university in the world, followed closely by Nalanda Bihar.
Varanasi, also known as Kashi, is the world's most old largest permanent resident, whose history is 4,200 years behind.
6. Instant friendship
We Indians are very talkative. We can make friends instantly anywhere in the world. And I believe everybody has a story to tell.
7. You can stay in any palace
You can stay in a tourist place like Darjeeling for relaxation a spent your holiday in lazy moments.
8. A smile
We welcome all kinds of people with open arms. I can challenge you cannot to get this flavour anywhere.
9. Terracotta India art
Terracotta artwork is famous worldwide. Visit Bishnupur in West Bengal, Rajasthan, Gujarat, etc. Terracotta crafts, jewellery, tiles, and pots are also popular in those places.
10. Holidays and traditions in India
Diwali is the largest Hindu festival of lights in India and is marked at the beginning of the Indian New Year. Diwali in Chicago is very popular in the US.
In addition to Diwali, the Holi spring festival and Rakhi festival in India are popular festivals. Celebrating Holi is celebrating the celebration and stealthy brother-sister relationship. The Durga festival of West Bengal is world-famous.
Festivals like Hindu god Ganesh Chaturthi, Onam celebration, Navratri puja, Baisakhi – The Sikh festivals, Lohri, etc., were performed in India, spreading love, peace, and happiness. Many Indians celebrate Eid and Christmas as well.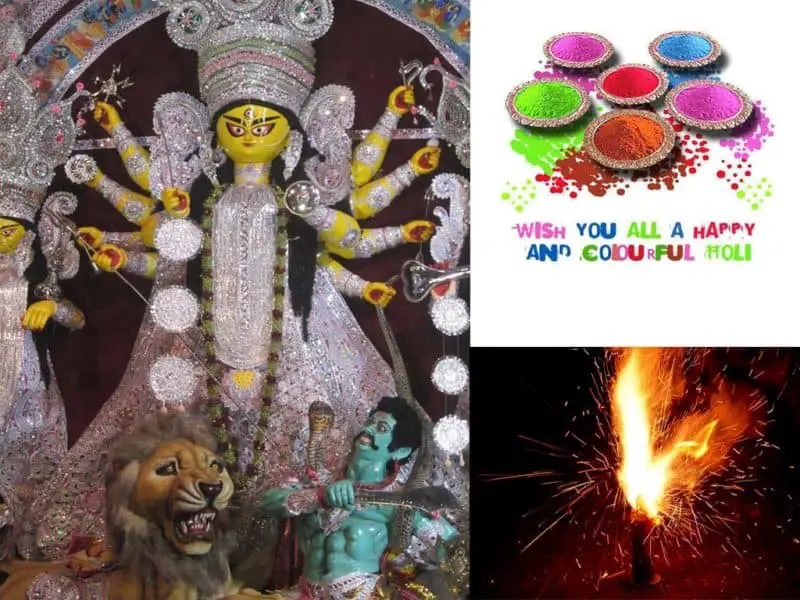 Read  Puri Tourism Guide
Important public holidays in India
15th August – Indian Independence Day, 26th January – Republic Day of India, 2nd October – Gandhi Jayanti (Gandhi's Birthday) Government Holidays in India. A special school holiday was celebrated by the children of India's former Prime Minister Pandit Jawaharlal Nehru (14th November).
11. Indian food
Food in India is often served on a 'Thali' – a tray or plate containing many dishes. In some places of India, meals are eaten rice (chawal); in others, flatbreads (roti) are preferred.
Note: You may be invited to wash your hands before eating.
12. Indian culture gift-giving 
We exchange gifts on every occasion, and even if someone visits home for a long time, it happened. A wedding is a very popular happening to exchange gifts.
Note – Avoid gift in a black packet or wrap in black, as it treats as an unlucky matter.
13. Shopping in India for tourists
Shopping tourism is a very common thing in India. Especially in West Bengal, the market starts from the footpath. Around 10 million Hawker is doing business in India. Handicraft items are popular all over the globe. Visit Charida village in Purulia, and you will get a lovely souvenir for your home.
14. Indian railways
Indian Railways is one of the largest state-run initiatives globally as it makes the final work of 1.4 million people and makes it the world's largest civilian, industrial employer. The total railway workforce is larger than in some European states, Monaco, Liechtenstein, Luxembourg, and the Vatican.
15. Mountains in India
Enjoy the Famous mountain top view and the scenic beauty of India. Go Nubra Valley, Yumthang Valley, Kanchenjunga, Sikkim, Sandakphu etc.
Visit Kashmir
Kasmir is India's pride. Everybody visits this once in a lifetime in this place. You will miss it if you do not visit here. Not only Kashmir, but you will also love Shimla, Manali, Ladakh, etc.
16. Visit the Taj Mahal India
Taj Nahi Dekha to kya Dekha ?? The immense mausoleum of white marble in Agra is taken place in seven wonders of the world and is the best place in India to visit.
17. Experience the wildlife sanctuaries in India
Visit Ranthambore National Park in Rajasthan, Bandipur National Park in Karnataka, Corbett National Park in Uttarakhand, Nagarhole National Park in Karnataka, etc.
18. Trek in the Himalayas
Trekking is very popular in India. Some are – Everest Base Camp Trek, Makalu Base Camp Trek, Annapurna Base Camp, Goecha La Trek, and Gangotri Glacier Trek.
"Chail" is the Himachal, the world's highest cricket ground at an elevation of 2441 meters above sea level. Now that our emotions are moving to a whole new level!. Shimla Manali can be added to your tour.
19. Havelock – The Andaman islands 
The most beautiful sandy beach in India. And the most populated island in Andaman.
20. Trips to Goa India
The most romantic sea beach in India for couples. You can explore the casino, lots of water sports, a night market, etc. This travel tip for every backpacker.
---
20 Interesting facts about India
Apart from the number of languages, India's culture and heritage are another matter that separates it from the rest of the world. As I mentioned earlier, there are many religions in India, and it is known as Hinduism, Buddhism, Jainism, and Sikh birthplace, known as the Indian religion.
India achieves is India first development in architecture, mathematics, and medicine. As evidenced by the Taj Mahal, Zero and Ayurvedic medicine have been discovered.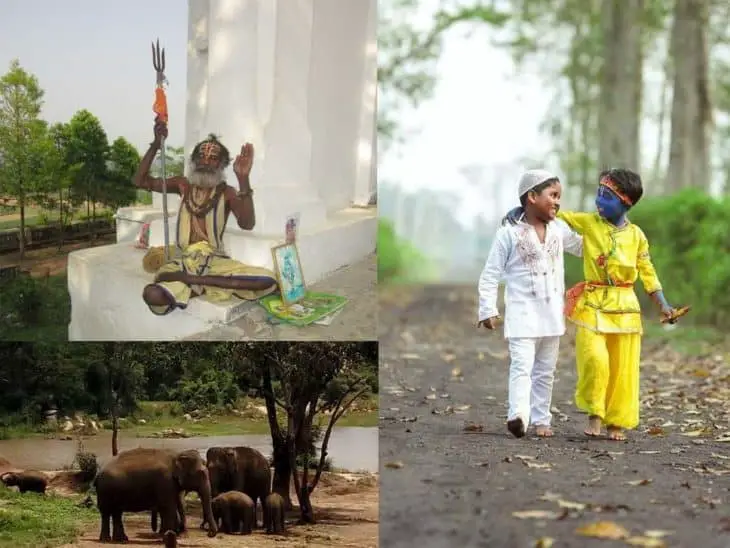 Read Top 5 Bird sanctuary in London | Hyde Park, WWT, Tarn, Gonubie Mouth
Below are some interesting facts about Indian culture:
India is the only country to spend the least amount of money to reach Mars. India spent around $ 74 million, which is just part of the cost of the 2.5 billion spent on NASA's latest Mars program in the United States.
Many modern pictures and descriptions show poverty in India. But before British colonization, India was one of the richest countries in the early 17th century.
The largest fair, "Kumbh Mela," was 75 million pilgrims. The huge crowd was visible from the space also.
At a height of 2444 meters (8018 feet), 'Chail Cricket Ground' in Himachal Pradesh is the world's highest. It was built in 1893, and it is a part of the Chail Military School.
India's largest vegetarian in the world.
India first started the chess competition.
49% of Indians or Indians-Americans started the silicon valley high-tech startup.
India is the world's largest film industry. Most Indian films come from Bollywood, but most of the studios across the country also contribute to it.
India has the largest Montessori school on the globe. It has 26 thousand of students.
Red, the lucky colour in India. It is usually used for weddings and other celebrations and festivals.
"Yogasan" has its origins in India, and it is 5,000 years old.
India has the largest postal network in the globe, with 1 lakh 50k post offices.
Mumbai (prior Bombay) is India's largest city, with a population of 15 million. In 1661, British engineers built a causeway uniting all seven original islands of Mumbai into a single landmass.
The flower marigold is used for Hindu marriage rituals and is an emblem of the good fortune and happiness of the family.
Cricket is the most popular sport in India nowadays, and it was invented by the British. Hockey is the national sport, and the Indian field hockey team proudly won the Olympic gold in 1928.
India has the world's third big road grid network at 1.9 million miles and the world's second vast rail chain, the world's largest civilian employer with 16 million workers.
All of India is under a single time zone.
India experiences six cool seasons: summer, autumn, winter, spring, monsoon, and winter.
The name "India" comes from the Indus River. India is also called 'Bharat,' which is where the earliest settlers made their homes. The Indus valley is one of the world's first urban civilizations.
India has the third-largest military force in the world. Although it is one of the strongest forces in the world, India still does not attack any other country.
Is India expensive to visit?
It depends on you. If you want to travel in luxury, it will be very expensive. However, low-cost travel is available in many cities.
How long do you need to travel to India?
It takes many months/a few years to travel all over India. However, if you want to travel to prominent places in India (such as Delhi, Agra, and Rajasthan), this trip will end in 7 to 8 days.
Is India safe to travel to?
Yes, it is safe to travel to India. The local people and the police administration always help the tourists.