Khandoli Park and Dam Tour | Madhupur Giridih Jharkhand
Khandoli Lake and Dam is located in Khandoli village. The village is situated beside Khandoli Hill. Khandoli Dam is 10 km from Giridih railway station, Jharkhand, India. 
Over 100,000 residents of Giridih get water from the Khandoli Dam reservoir. Khandoli Park and Dam is a prime attraction for locals and tourists.
Khandoli Park and Dam Giridih Jharkhand
The attraction of the Khandoli Lake Dam and Park
Khandoli Dam has become a tourist attraction in Jharkhand with the help of the Jharkhand District Tourism Department. Many tourists come in winter to watch the migratory birds and picnic here.
Khandoli Dam and Park prime attractions
Khandoli Dam

Migratory birds in winter

Khandoli amusement park

Khandoli Hill

Watchtower

Large picnic spot 

Adventure sports 
Best Places nearby
Naulakha Mandir Deoghar 

Ramakrishna Mission Deoghar 

Nav Durga Mandir Deoghar
Khandoli Lake Migratory birds
The Khandoli Dam's prime attraction is the Migratory bird. Every winter, many migratory birds travel thousands of kilometres and come here from the Himalayan Mountains, Africa, North Asia, and Australia.
About forty different birds are coming here for a warmer climate and breeding. They come in November and return in March to Khandoli. Siberian crane, Great Cormorant, brahmin shell dock, Siberian duck, bar-headed goose, mallard, etc.
But their numbers have declined because of pollution and illegal hunting. There are some other animals in the Khandoli amusement park. Some small cages of animals like peacocks, rabbits, swans, guinea pigs, owls, etc., are kept.
Watch the entire playlist on hoildaystory channel
Khandoli amusement park
Two amusement park is constructed beside the Khandoli dam. One of them has an entry fee to enter the park, and the other does not charge an entry fee.
At the entrance of the park, a peacock's cage is to attract visitors. Their many other animals are kept in the cage-like swan, guinea pigs, rabbits, birds, etc., in different slide shapes.
Khandoli Amusement Park Entry Fee 
The Khandoli Park entry fee is per person 12 rupees.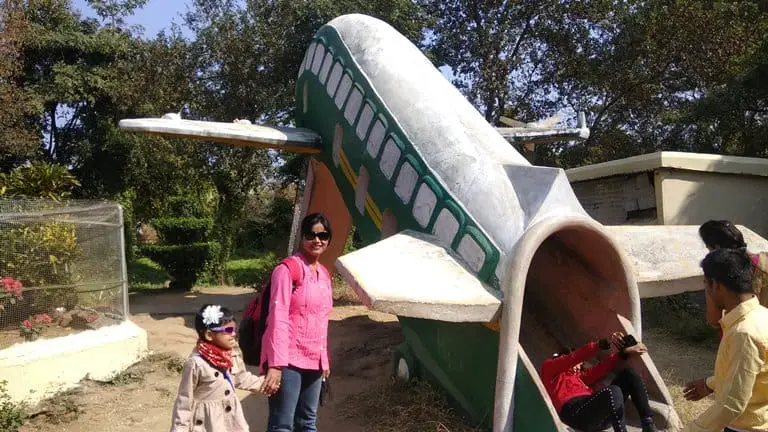 Khandoli Hill
In winter, at the foot of the Khandoli hill, all tourists can enjoy amusement rides, like – toy trains, whirligig, Mayurponkhi boat, and many others. Visitors can also enjoy camel safari and elephant safari.
There is a watchtower to see the whole area of Khandoli. Visitors also get a magnificent view from the 600 feet high Khandoli hilltop.
Khandoli Dam Adventure sports
Khandoli Dam is very popular for adventure sports. The dam water reservoir size is approx 900m X 6000m, and the depth is 21m. Tourists can enjoy rock climbing, water sports, aerial activity, etc.
Rock climbers can do river crossings, trekking rock, rappelling, etc. You can enjoy water sports like Speed Boats, scuba diving, boating, rafting, Pando Boats, Ringo rides, water scooters, waterskiing, etc. In Aerial sports, you can do parasailing, para-gliding, hot air ballooning, etc.
The Dam is also a training and development point for the national-level players. These adventure sports are beautiful and one of the main attractions here. Many tourists come here from Kolkata, Orissa, Mumbai, Burdwan, and Bihar for water sports.
Food in Khadoli
Don't worry about the food here. There is a canteen. Here you get many kinds of food. Apart from that wide variety of local food, snacks item, cake, soft drink, and fruits are available.
How I reach Khandoli Dam and Park – My holiday story
Giridih station to Khandoli dam distance is 10 Kilometres away; it takes 20 to 30 minutes by car. On our Madhupu Deoghar tour, we went to the Khandoli dam, and Usri falls on the second day. We took the Giridih passenger train from Madhupur railway station at 8 am. We reach Giridih within 9 am.
After that, we book a Toto for the Khandoli dam and park. The toto fair is 300 rupees. It was a 45-minute journey to reach the Khandoli dam.
We returned the same way; the way was beautiful and full of natural views. In Khandoli we spend 1 hour.
We saw the Khandoli Dam, park, Khandoli hill, watchtower, and Khandoli village. The park is well decorated, and many animals are there.
Khandoli is an excellent spot for a picnic. I saw many people having a picnic at that time. After a quality and memorable time, we returned to the Giridih railway station by the same Toto car. From here, we book another auto for Usri falls.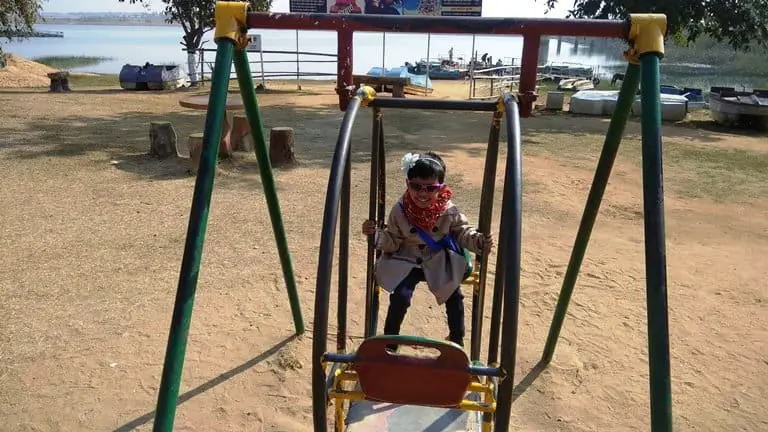 Is Jharkhand a good state?
Yes, the state is packed with natural resources.
Is Jharkhand safe travel?
Yes, Jharkhand is safe for travel. But the late-night return is not recommended.
What is famous in Jharkhand?
Jharkhand has famous places like Khandoli dam, Usri falls, Deoghar, Madhapur, Paresh Nath hill, etc.
Are Madhupur and Giridih safe for tourists?
Yes, both places are safe for tourists. Tourists enjoy visiting Usri falls, Khandoli Dam, Madhupur, Giridih, etc.
We Need 5 Second More From You To Share this On Your nearby Circle.