16 Different Types of Tourism in India
Do you know that India has one of the world's seven wonders? Yes, It's the incredible Taj Mahal in Agra, Delhi. In last year's statistics, India holds 34th out of 140 countries. It's the pride of Indians. This article explains different types of tourism in India and the best places you can visit.
The tourism industry now become the fastest-growing industry in the world. In India, many types of tourism play major economic importance in rapid development.
India in South Asia has a wide variety of tourism branches. The Ministry of Tourism and the state government have identified many niche products to attract tourists. The industry aims to develop India as the finest tourist destination all over the globe. Let's find out the important types of tourism in India.
Types of Tourism in India
1. Adventure Tourism 
There are many types of adventure tourism in India because of the diverse topography. These will help you to cut down on your monotonous urban life. Adventure tourism is one of the major forms of tourism. Many Indian tourism packages are found for these adventurous trips.
Types of Adventure Tourism in India
There are lots of adventure activities available like –
Rafting or Kayaking, Caving, Heli-Skiing, Trekking, Waterfall Rappelling, Skydiving or Scuba diving, Paragliding, Hot Air Ballooning, etc.
Some adventurous tourist places are – 
Wildlife Safari at Jim Corbett National Park, Bandhavgarh, Kanha, and Pench National Park.
Treks at Ladakh, Uttarakhand, Sikkim, Himachal Pradesh, and Kashmir.
Motorbike expeditions on the Leh-Manali highway and through South and West India.
River Rafting in Uttarakhand and the Kolad village.
Scuba Diving in Port Blair Andaman, Nicobar Islands, Goa, and Murudeshwar Karnataka.
Hot Air Ballooning ride in Jaipur, Rajasthan and Lonavala in Mumbai.
Camping in Uttarakhand, West Bengal, Rajasthan, Karnataka, and Himachal Pradesh.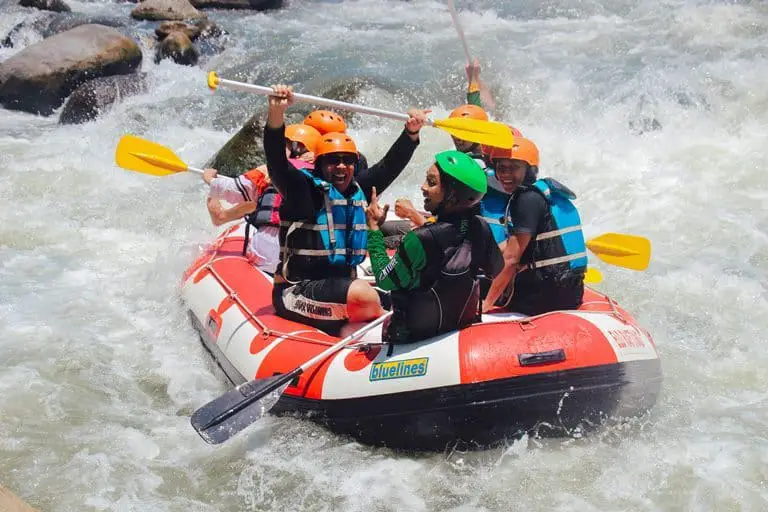 2. Wildlife Tourism
India is not only a diverse country but also a wildlife enthusiast. About 4% of India's total land, 90 forests are national parks, and 482 are wildlife sanctuaries. As per statistics, India has 60-70% of the world's biodiversity.
In these forests, you can find Asian elephants, Asiatic lions, Royal Bengal tigers, sloth bears, Indian rhinos and leopards, etc. There are hundreds of bird species found in sanctuaries/ jungles. These places became the best tourist spots for birdwatching. Wildlife tourism areas:-
Jim Corbett National Park (Uttaranchal),
Bandhavgarh National Park and Kanha National Park in Madhya Pradesh,
Kaziranga National Park – Assam
Gir National Park in Sasan Gir (Gujarat),
The Great Himalayan National Park – Himachal Pradesh
Sundarbans National Park – West Bengal
Ranthambore National Park in Sawai Madhopur, especially for bird species.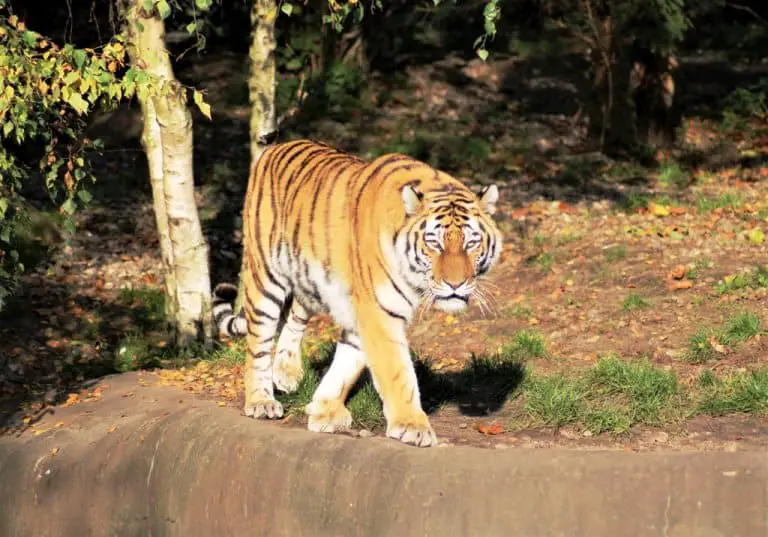 3. Eco-Tourism
India, a country of diverse geography, offers several tourist destinations that relieve stress and revitalize you.
There are many ways to enjoy nature. Places like the Himalayas, North-East India, Kerala, Andaman and Nicobar Islands, and Lakshadweep Islands, where you can enjoy the treasures of nature in spiritual ways. It is called nature-based tourism.
Thenmala in Kerala is India's first planned ecotourism destination for eco-tourists and nature lovers. There, you can be a part of several adventurous activities. Eco-tourism places are:-
Kerala Backwaters
Munnar, Kerala
Coorg, Karnataka
Galgibaga Beach, Goa
Chilika, Odisha
Khangchendzonga Biosphere Reserve, Sikkim
Jotsoma village in Kohima, Nagaland
Tea Gardens, Jalpaiguri and Darjeeling
Sunderban Tiger Reserve, Sunderban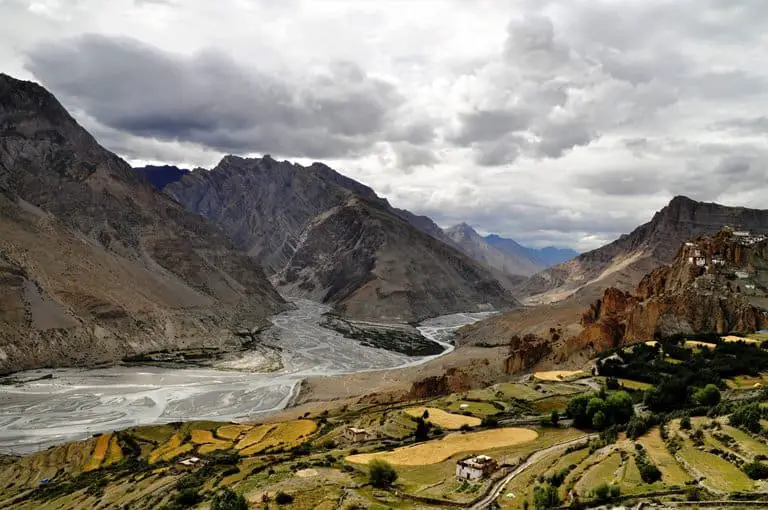 4. Medical Tourism
In Medical tourism, international tourists come to our country for healthcare. In the meantime, they visit tourist places in that city/state. This international tourism is rapidly growing in India.
Recently, private hospitals have gotten a massive boost from medical tourism. Because of this demand, they increase their total employment, transportation, etc. Medical Services requested by travellers, including complex surgeries.
According to a Medical Tourism Market Report, India is the leading tourism destination for the highest quality Medical Treatment at the lowest cost.
Last few years, Indian medical tourism was estimated at 3 billion and is expected to reach $6-7 billion in the upcoming years. According to a CII-Grant Thornton report, 34% of medical tourists are from Bangladesh and Afghanistan, 30% from Russia, and the Commonwealth of Independent States. The rest are from Africa and the Middle East.
The most visited hospitals for Medical tourism are:-
SRI RAMACHANDRA MEDICAL CENTRE (SRMC) – CHENNAI
BLK Super Specialty Hospital, Pusa Road, New Delhi
Fortis La Femme, Greater Kailash, New Delhi
CHRISTIAN MEDICAL COLLEGE VELLORE CHENNAI
NARAYANA INSTITUTE OF CARDIAC SCIENCES (NICS) – BANGALORE
TATA MEMORIAL HOSPITAL Mumbai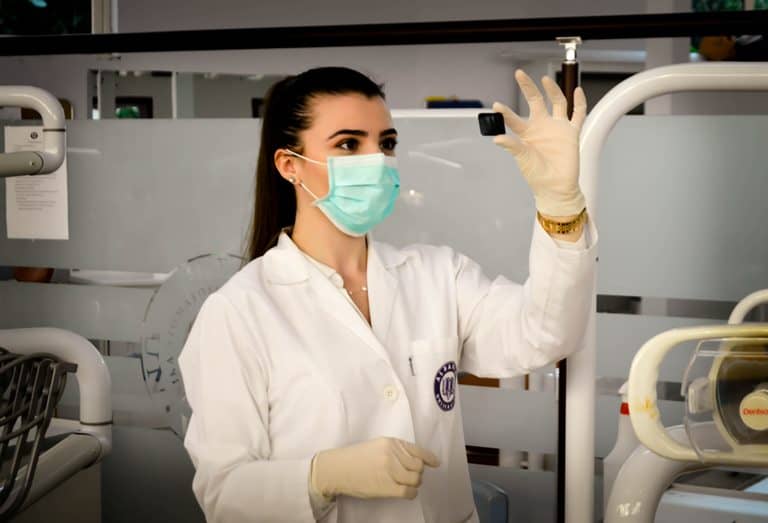 5. Wellness Tourism
India is one of the top places in the world known for wellness. Popularity increases as people try to move towards a healthier lifestyle. Yoga, Meditation, and Ayurveda are the oldest and most effective ways of treatment. Both domestic and international tourists explore those methods.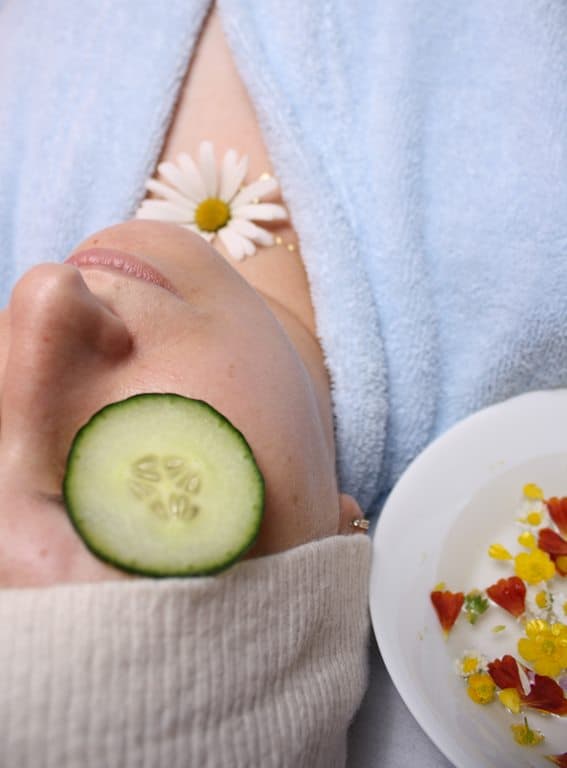 Every year, many tourists from the United Kingdom come here to join these classes. Visitors are very concerned about Visa Policy and Valid Passports because this tourism is a time-consuming course.
If you plan to depress anxiety and revive feeling emotion, we have compiled a list of top wellness destinations in India that you must visit. The places are:-
Ayurvedagram Heritage Wellness Center, Bengaluru, Karnataka
Shreyas Yoga Retreat, Bengaluru, Karnataka
The Leela, Kovalam, Kerala
Sarovaram Ayurvedic Health Center, Ashtamudi, Kerala
Vana, Dehradun, Uttarakhand
Ananda in the Himalayas, Rishikesh, Uttarakhand
Devaaya, Goa
Nimba Nature Cure, Mehsana, Gujarat
Wildflower Hall, Shimla, Himachal Pradesh
Amarvilas Spa, Agra, Uttar Pradesh
6. Cultural Tourism / Heritage Tourism in India
Cultural and religious India is the motherland of the world. The country is enriched with unique cultural vibrancy with various world heritage sites. It has historical significance as well. Those things attract travellers globally. Our Cultural and Heritage Tourist Attractions are:-
Taj Mahal New Delhi (One of the seven wonders sites of the world)
Khajuraho Group of Monuments, Madhya Pradesh
Mahabodhi Temple Bihar
Red Fort New Delhi
Chittorgarh Fort and Kumbhalgarh Fort of Udaipur.
Hampi Vijayanagara Empire, Karnataka
Kolkata: The City Of Joy (the capital was during British rule)
Ajanta Ellora Caves, Maharashtra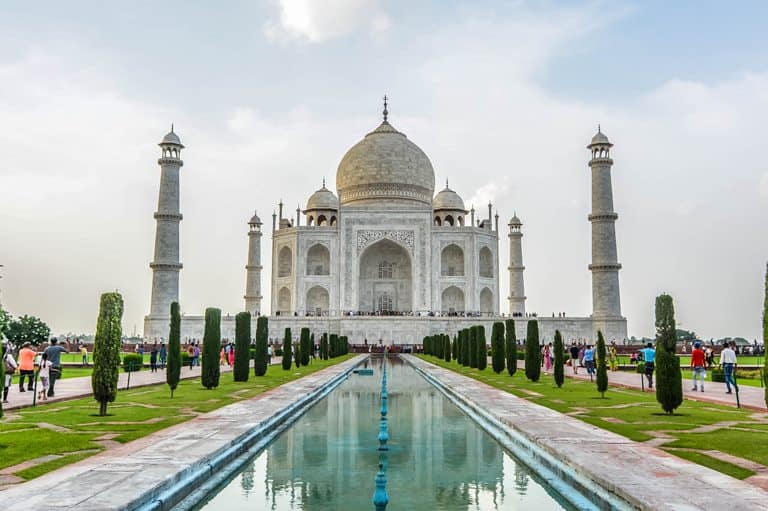 7. Religious Tourism / Pilgrimage Tourism
India is called a 'country of faith.' You can find a spiritual environment all over the country. Dharma creates this environment; Karma carries and forgives. India is a secular country with multiple religions. We live here in ultimate peace and adequacy. For that reason, spiritual tourism has a vital role in tourism development.
The presence of many temples, mosques, gurdwaras, churches, and monasteries in India motivates travellers to come here. The most attractive Religious and Pilgrimage Tourism spots are:–
Golden Temple/Swarn Mandir/Harmandir Sahib in Amritsar
Kedarnath
Badrinath
Velankanni Church
Varanasi
Amarnath Cave
Hemkund Sahib
Sun Temple (Surya Mandir) in Konark
Hampi
Bodhgaya
Leh
Dargah Gharib Nawaz in Ajmer
Vaishno Devi Temple
Jammu Kashmir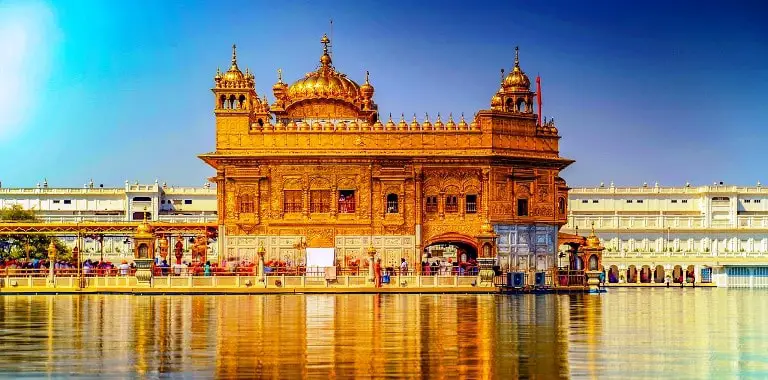 8. Business Tourism
Like other travel destinations in India, business tourism plays a unique role. Nonstop flights from several foreign countries prove the potentiality of Indian business tourism. As a result, companies choose India for growing business and meetings.
International companies want to spread their business in New Delhi, Hyderabad, Kolkata, Gurgaon, Pune, Mumbai, Ahmedabad, Bangalore, etc.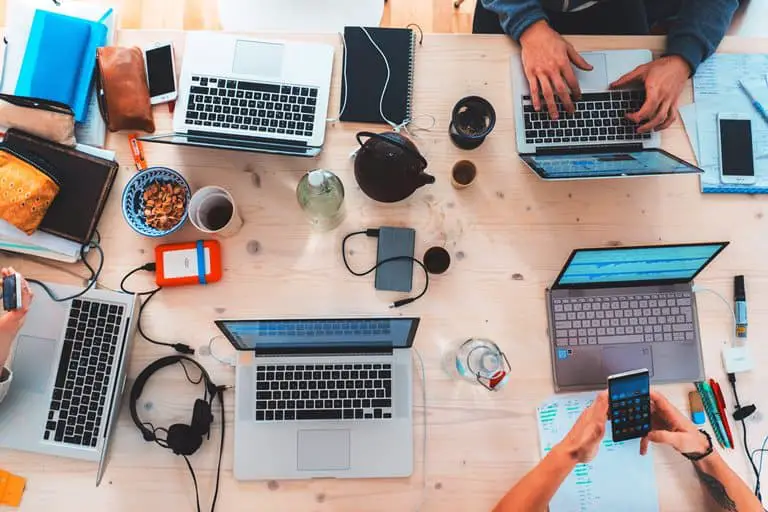 9. Cruise Tourism 
In India, Cruise tourism is a growing niche tourism product. It encourages and attracts tourists with a specific interest. The Ministry of Tourism and state governments are developing infrastructure to flourish cruise tourism in India. India's vast and delightful coastline and virgin forests can be a place of interest for cruise travellers.
The Golden Triangle Cruise from New Delhi
Andaman Islands Glass Bottom Cruise
Brahmaputra River Cruise from Guwahati
Sunderbans Boat Cruise from Kolkata
Kerala Backwater Cruise
Ganges River Cruise from Kolkata
Chilika Lake Cruise from Orissa
Kochi Cruise
Goa Cruise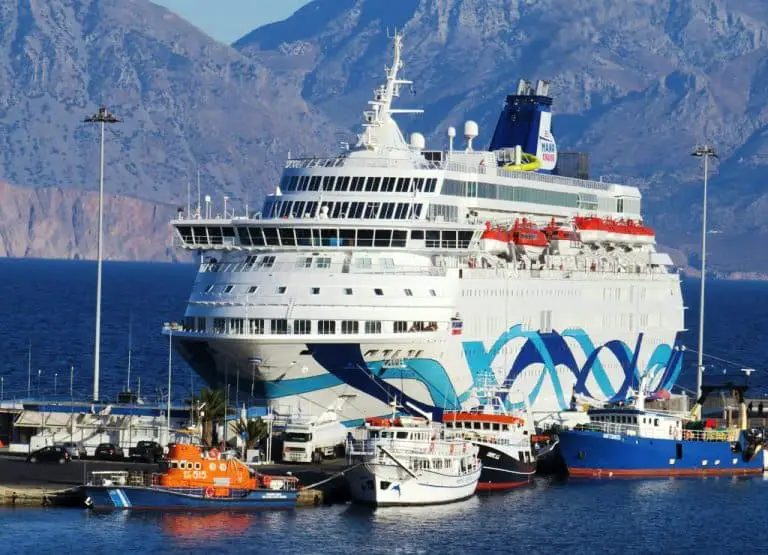 10. Culinary Tourism
A decade ago, culinary travelling was still unknown in the Indian subcontinent. Famous for its distinctive taste and spice, Indian cuisine is now famous worldwide. With the evolution of the tourism sector in India, this is one of the niche tourist products on entry.
In India, cuisine can be divided into North Indian and South Indian food. We can subdivide it into regional sub-groups like Rajasthani, Chettinad, Bengali, Punjabi, Sindhi, Gujarati, Hyderabadi, Mughal, Kashmiri, and Bengali. The best food and beverage in India is:-
Indian thali, Biryani, Stuffed Paratha, Samosa, Masala Dosa, Palak Paneer or Sag Paneer, Chole Batura, Dum Aloo, Chaats, Rasgola, Gulab Jamun, Rasmalai, Jalebi, Gajar ka Halwa, Kulfi and lots more.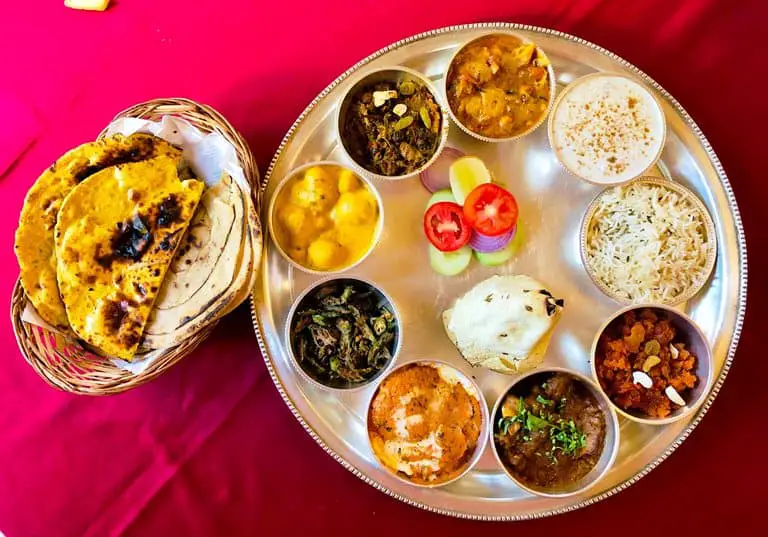 11. Dark Tourism
India has complex history makes it the perfect choice for dark tourists. India's many travelling spots are included in the "dark tourism." It is a new type of tourism.
Dark tourism is connected with places that have experienced death, pain, and mystery. It is famous for those interested in history and wanting to discover dark, untold past stories. It might be deadly and terrifying, but the destination becomes popular because of its typical nature and experience. We have a list of several black tourist places in India; they are:-
Jallianwala Bagh, Amritsar
Cellular Jail, Kala Pani, Andaman & Nicobar Islands
Roopkund, Skeleton Lake, Uttarakhand
Union Carbide subsidiary plant, Gas Tragedy, Bhopal
Wagah border crossing point and ceremonies
Taj Palace Hotel, Mumbai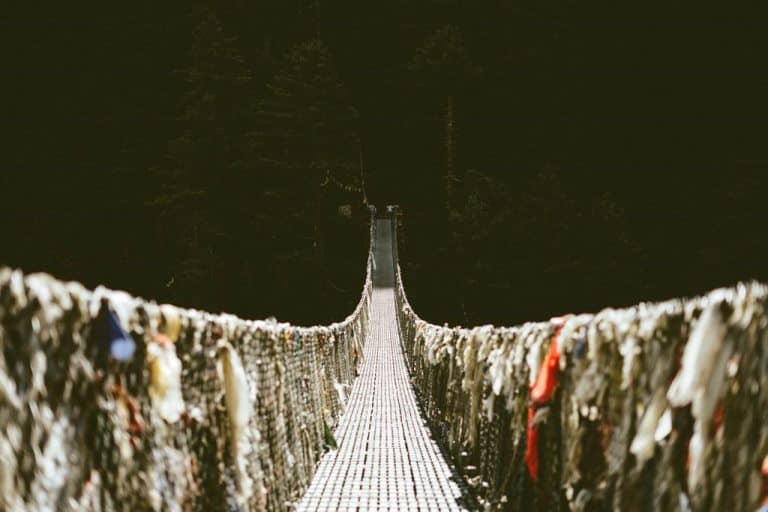 12. Film Tourism
India is famous for its many tourism classifications, including medical tourism, adventure tourism, eco-tourism, cultural tourism, and film tourism. The country has the world's largest film producer, producing over 1800 films annually. Indian film is known as Bollywood.
We expect India to receive one million film tourists by the coming year. When a viewer is persuaded to visit a particular location after watching a movie, they call it a 'Filming destination or film tourism.' Famous places are:-
Ramoji Film City Hyderabad
India Gate, Delhi
Marine Drive, Mumbai
Fort Aguada, Goa
Udaipur City Palace, Rajasthan
Hadimba Mandir, Manali
Munnar Tea Plantations, Kerala
Nahargarh Fort, Jaipur
Rohtang Paas, Himachal Pradesh
Pangong Lake, Ladakh
Gulmarg, Kashmir
Dakshineswar Kali Temple & Howrah Bridge, Kolkata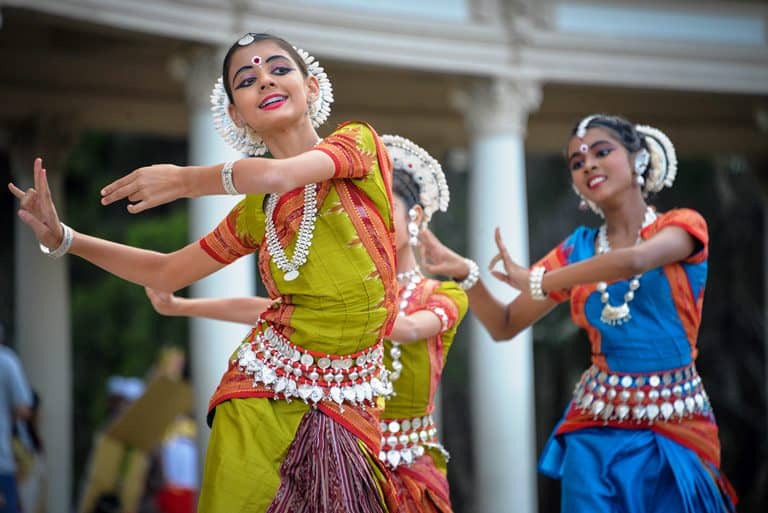 13. Sports Tourism
India always attracts tourists with its rich cultural heritage, food, and architectural wonders. But, some years ago, no one thought sports could also attract foreign tourists.
All over the world, Sports tourism has come out as the most important tourism service sector. Eventually, it spread all over the country and also made a splash in India.
Adventure sports tourism is currently growing at about 12%, as announced by the Ministry of Tourism. This multi-trillion industry will show a massive bounce in the coming years sports trade analysts predict.
This tourism industry in India became the employment generation sector. They focus on the infrastructure development of different types of tourism in India. Many Internationally famous sports are organized here like:-
Commonwealth Games 2010
Cricket World Cup 2011
Men's Hockey World Cup, AIBA
Indian Premier League (IPL)
Pro Kabaddi League
Indian Super League
Badminton World Federation (BWF) Tour Lucknow
ICC Champions Trophy
Many Internationally famous sports tourism places is 
Rishikesh – White Water Rafting
Rishikesh – Bungee Jumping
Auli – Skiing
Kasauli – Hang Gliding
Ladakh – Trekking
Gulmarg – Ice Climbing
Andamans – Scuba Diving
Goa – Water Sports
Pushkar – Hot Air Ballooning
Mysore – Skydiving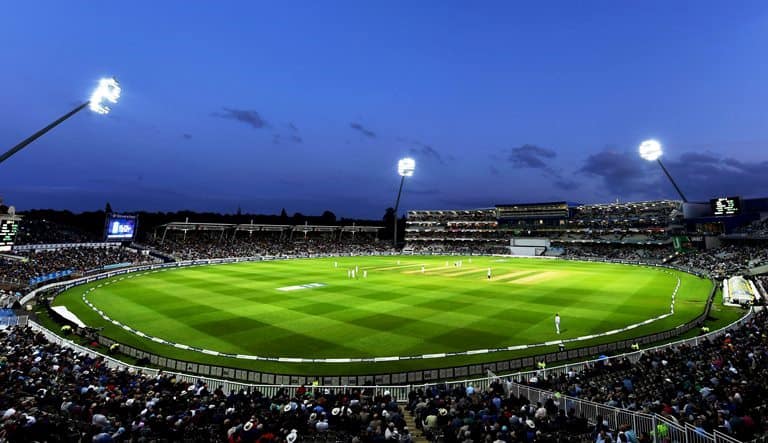 14. Educational Tourism
India is an excellent destination for educational tourism. Our country offers a variety of possibilities and topics for students. Here, travellers can visit many astonishing and breathtaking monuments like the Taj Mahal, forts and palaces of Rajasthan, mausoleums and mosques, beautiful temples related to different religions of India, and old churches.
Similarly, visiting thousands of old rural villages and their houses, castles, palaces, and life stories would be an incredible experience.
So, an education tour in India will surprise students and give them a broad knowledge of the subject.
Dholavira and Lothal, Gujarat
Hampi, Karnataka
Forts and Palaces of Rajasthan
Rajasthan Tribal Villages Tour
Treasure of Nature and Heritage Tour
Medieval Heritage Tour
Sun Temple Tour
Mawlynnong, Meghalaya
Kaziranga National Park, Assam
Ajanta Ellora Caves Aurangabad
Nalanda, Bihar
Kolkata, West Bengal
15. Yoga school and retreat Tourism In India
Yoga is a healthy habit for daily life. Now everybody wants to habit this exercise. Yoga san has been practised in India since ancient times. It's also mentioned in many Biblical books. So many yoga practitioners travel to India to know and practice it correctly. Some include it at the top of the bucket list.
The southern city of Mysore has accommodation for several schools that teach Kayakalpa yoga, Ashtanga yoga, and yoga ashrams found all over India. Tourists come here for weeks, months, or even years. They also complete a certificate program or a year-long training program. Some famous yoga schools in India are listed below.
Kayakalpa yoga school in Tamil Nadu
Ashtanga Institute
Ramamani Iyengar Memorial Yoga Institute
Bihar School of Yoga
Yoga Institute Mumbai
Parmarth Niketan
Krishnamacharya Yoga Mandiram
Sivananda Yoga Vedanta Dhanwantari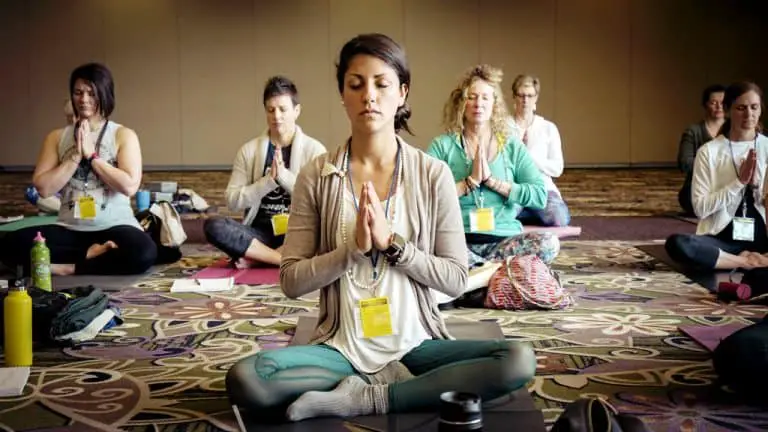 16. Recreation Tourism
One of the main goals of recreation tourism is a physical and intellectual renaissance in humans. Many people spend their vacations on recreational tourism. Tourists include themselves in physical activity, sports, cultural events, visiting castles, museums, wine testing, etc. Some places for recreational tourism in India.
Goa – Watersports, Flyboarding, fishing, dolphin tours, cruising, island hopping, long walks.
Sikkim – cable car ride, paragliding, Yack safari, hot springs.
Munnar – Treehouse, visit a tea plantation, mountain biking, shikara ride.
Coorg – Elephant Training Camp, Nalknad Palace, Madikeri Fort.
Ooty – extract honey, sip tea, camping, nightlife.
Darjeeling – trekking, toy train, eating thukpas and momos, shopping.
Spiti Valley – fossil hunting, camping, Stargazing, visit Dhandar Lake, visit a monastery.
New Types of Tourism
In this article, we already discussed the verities of tourism in India. However, some tourism sectors have emerged in them, such as Cruise Tourism, Sports Tourism, Film Tourism, Dark Tourism, and Culinary Tourism. Till today, those types of the tourism industry have shown good service under sustainable tourism.
Four main types of tourism in India
We can identify various types of tourism in India, but four main types of tourism are popular: – 
Adventure Tourism
Medical Tourism
Cultural Tourism / Heritage Tourism India
Religious Tourism / Pilgrimage tourism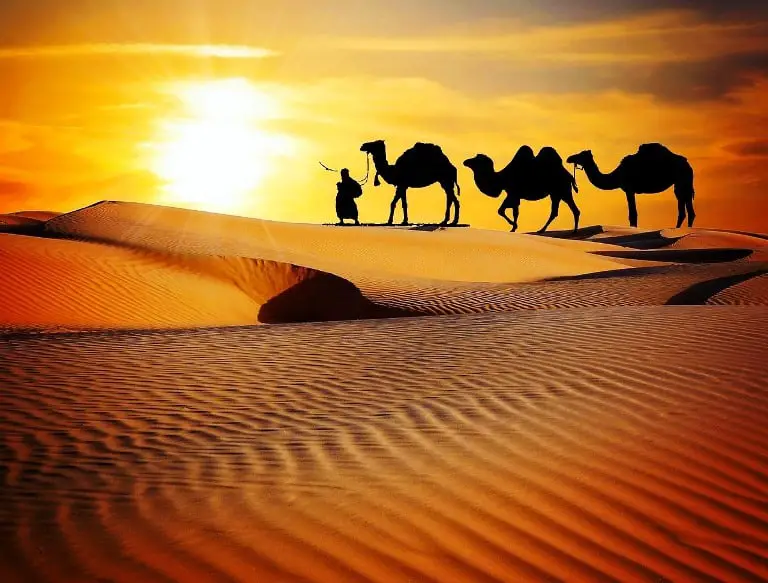 Types of Tourism Resources in India
Over the years, India has become a major tourist destination. India has grown with a tremendous flow of tourists globally. There are many types of tourism resources available in India, such as natural resources, adventure, human culture, pilgrimage, wildlife, etc. Here, we talk about three types of tourism resources as 
Natural resources
Human resources
Adventure resources
Natural Resources
India is enriched with huge minerals, coal, iron, manganese, copper, and mica. In addition, we have natural forest resources like – sandalwood trees in Karnataka, wood and wooden products, and Lac (sealing wax) in Bihar, Madhya Pradesh, and Uttar Pradesh. Moreover, many rivers have flowed through India, so it is easy to generate hydroelectric power.
Human Resources
Human resources are important resources because they have reproducible ability. And India has the second-largest population in the world. So every kind of person is here. They have different thinking, creating, and inventing abilities, which is very powerful for a country.
Adventure Resources
India has a diverse landscape; thus, the country has enormous options for adventure tourism, like – Safari, Trekking, Ice Skating, Paragliding, Scuba Diving, Climbing, White Water Rafting, etc.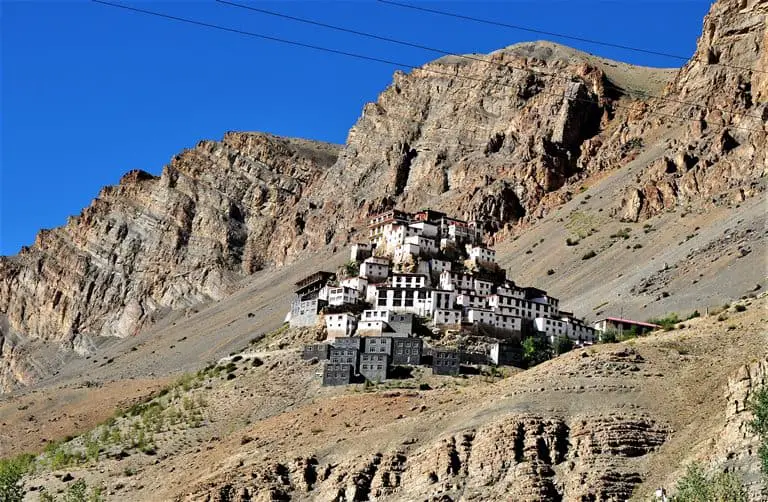 Development of Different Types of Tourism in India
India is a top-rated tourist destination in the whole world. Every year, thousands of travellers come here for different tourism. India has unique types of tourism, and they are constantly developing this industry, goods, and services. As per the statistics, India is an emerging tourism country globally.
The country has taken more security action for the different tourism sectors like – adventure tourism, medical tourism, sports tourism, etc.
India has various niche tourism industries, such as – cruise tourism, culinary tourism, and dark tourism. The Ministry of Tourism in India and state governments are trying to boost all these tourism sectors by giving them world-class facilities.
Importance of Tourism
Tourism is a kind of movement of travellers from one destination to another. Tourists usually visit this place temporarily. The travel destination is mostly away from their living and workplace. In the destination, travellers get almost every service like the hotel, restaurant, transport facility, tour guide, tour operators, etc.
Tourism does not mean travel to a particular place. It also contains all activities conducted during travelling. Tourism is most important to keep us relieved, relaxed, and stress-free.
Tourism in Kerala
Kerala is called "God's own country"! It is on the alluring Malabar Coast of India. The rich and diverse culture of Kerala is known to all of us. When you come to Kerala, the natural beauty will amaze you. Thriving green wildlife, charming hill station, ancient Ayurveda healthcare method, unique dance forms, music, handicrafts, tourism products, and yummy veggie non-veggie food will surprise you.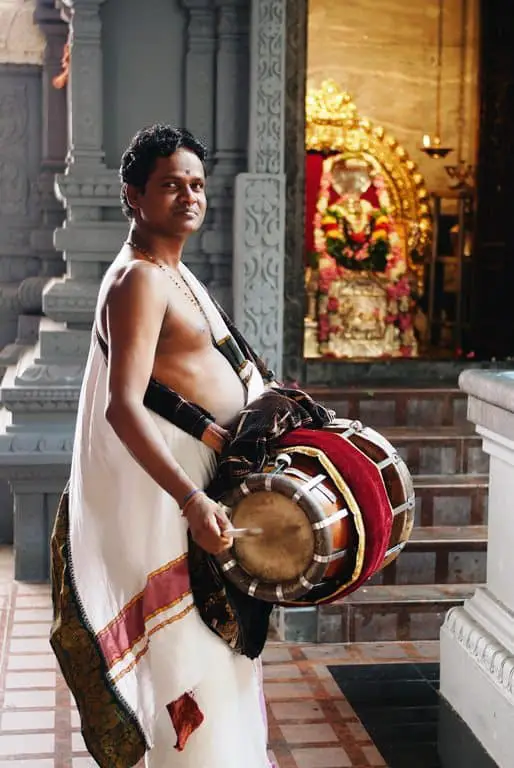 The state is one of the ten paradises in the world. The southern states of India have everything they need for travel. Worldwide backwaters of Alappuzha, Kovalam, and Varkala Beaches are lifetime experiences in the Kerala tour.
In Kerala, the best wildlife sanctuaries and mountains in India are found. Moreover, Kerala has similarities between British, Chinese, Arabic, and Portuguese cultures, which you will find nowhere else in India.
Travelling to Kerala will revitalize your body and soul with its unique cultural and geographical features. This type of tourism in India is prevalent throughout the year.
Types of Tourism in Kerala
There are various kinds of Tourism packages found in Kerala India. Such as
Kerala Hill Station Tourism
Kerala Beach Tourism
Kerala Backwater Tourism
Kerala Culture Tourism
Kerala Home Stay Tourism
Kerala Medical Tourism
Kerala Health Tourism
Kerala Farm Tourism
Kerala Ecotourism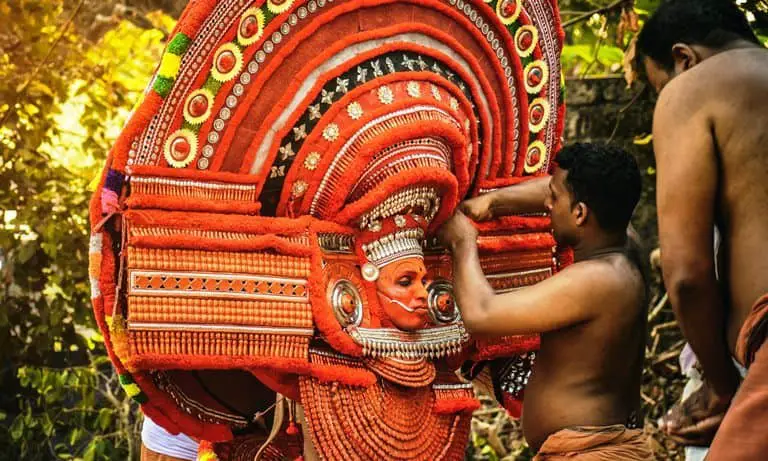 How many Types of Tourism are there in India?
There are many types of tourism in India. In between, 16 types of tourism are the most famous. In the coming days, tourism will become a major part of our economy.
What are the reasons behind Film Tourism?
There are vast classifications of tourists, and some are very much interested in film tourism. Tourists are delighted to recall all the film scenes when they visit the shooting spot. Many big-budget and blockbuster film locations are intact and preserved as they were in the film.
What is the most popular type of tourism?  
The most popular type of tourism is healthy tourism. It is Worldwide famous. This tour is for medical patients to feel relaxed. Well-known health tourism countries are Brazil, Mexico, Panama, Costa Rica, India, etc. Tourists can also visit different ashrams and yoga centres during this travel time. Those are also a part of medical tourism.
Which state has the highest tourism in India?
Tamil Nadu has the highest number of tourists in India. According to the statistics of 2018, about 21% of the total tourists visit this state. Nilgiri Mountain, Ooty, Chennai, Yercaud hill stations, Kodaikanal.
After that, Uttar Pradesh is the second most visited place in the country. According to statistics, about 15% of the total tourists visit this state. The most popular sites are Delhi, Taj Mahal, Agra, Varanasi, and Lucknow.
Maharashtra has the third-highest number of tourists in India. The most visited places are – Ajanta Caves, Ellora Caves, Aurangabad, Bollywood and colonial architecture, Elephanta Caves, and Chhatrapati Shivaji Terminus.
What Are the Main Attractions in India? 
India is famous for its history, culture, and tradition. The topmost tourist attractions of India are:-
The Taj Mahal, Agra
The Holy City of Varanasi
Harmandir Sahib: The Golden Temple of Amritsar
The Golden City Jaisalmer
The Red Fort New Delhi
Mumbai, The Gateway Of India
Mecca Masjid Hyderabad
Amer Fort, Jaipur
Beaches of Goa
Agra Fort
The Ellora Caves, Aurangabad
Mysore Palace.
Marble Palace/ Victoria Memorial Kolkata
Email Us to Enlist Your Business Here.. We Need 5 Second More From You To Share this On Your nearby Circle.